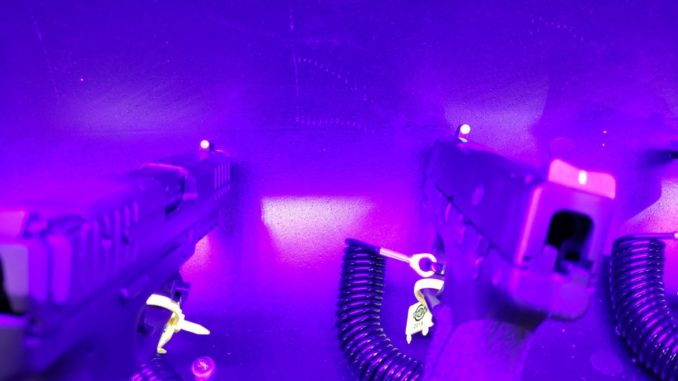 New from XS Sights in 2019 is the DXT2 line of pistol and shotgun sights. The DXT2 takes the original DXT Big Dot sight and updates it for a more modern shooter. The old white ring around the tritium vial has been replaced with a photoluminescent ring, allowing for better sight acquistion during daylight hours. The DXT2's have been raised slightly, and the rear sight has a more aggressive angle along the front to aid with one-handed manipulations. MSRP is roughly $120.
XS Sights also offers the DXT2 as a front bead for Mossberg and Remington shotguns. Additionally, XS has a variant with no tritium vial specifically for shotguns. This version, known as the Ember, is simply a large photoluminescent dot replacing the typical brass bead. MSRP on the tritium version is roughly $75, with the plain dot being roughly $35.
Both pistol and shotgun DXT2 sights come in yellow and orange with green tritium. DXT2 sights are currently available for Glock, S&W, Springfield XD, SIG P320, and FN 509, with further support planned for other popular handguns.