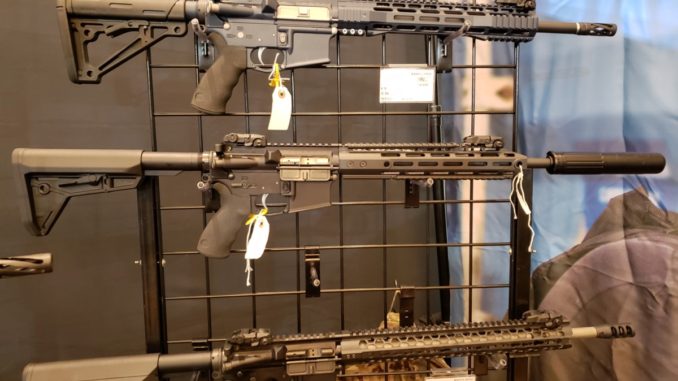 New from Battle Rifle Company for SHOT Show 2019 is the Advance Patrol Rifle (APR). The Advance Patrol Rifle is designed as a robust, modern rifle for military, law enforcement, and civilian use. It features several upgrades uncommon in competitively priced rifles.
The chrome lined 14.5" barrel features a pinned and welded AAC 51T flash suppressor, providing a quick-detach (QD) suppressor mount and avoiding the NFA. Expecting users to suppress their Advance Patrol Rifle, the charging handle is vented to prevent excess gas from blowing in the shooter's face. The forend features 1913 rails at 12 and 6 o'clock with MLOK at 3 and 9 o'clock, mixing rigidity with a trim profile. QD sling attachment points adorn the forend, with a single-point sling mount capping off the lower receiver. The front end of the rail has been angled for easy access to the 20 position adjustable gas block.
The safety and magazine release are ambidextrous, and bolt lock/release are over sized. The bolt carrier is NP3 coated, and the trigger is upgraded to an ALG ACT. Magpul supplies MBUS sights, and a SLK stock, with Ergo providing the pistol grip.
Despite the laundry list of features, the APR only weighs 6.2 pounds. MSRP on the Battle Rifle Company Advance Patrol Rifle is $1,500 and the rifle is available now.