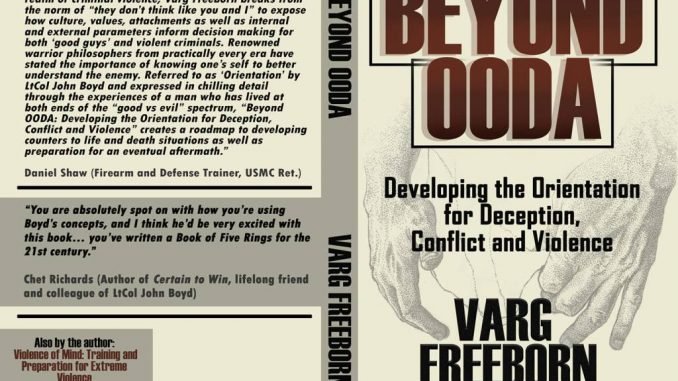 Hot off the presses as of this evening is Varg Freeborn's latest book, Beyond OODA. Those familiar with Varg's previous work, Violence of Mind, are sure to be interested in the sequel as it delves deeper into matters of deception and violence. Those who snag the first run of books are guaranteed to receive a hand signed copy. If reading isn't your strong suit, audiobooks are on their way.
You can find print copies of Beyond OODA >>HERE<<
Beyond OODA
The long-awaited follow up to Violence of Mind, Beyond OODA is an in-the-weeds manual on the "software" part of deception, conflict and violence.

Paperback, limited first printing, each one hand-signed by the author.

There are separate order forms for U.S. and International orders, so please pay attention where you click.

Once the first printing sells out, it will shift to Amazon and the Kindle and Audiobook will follow it, but that will be 30 to 60 days out.