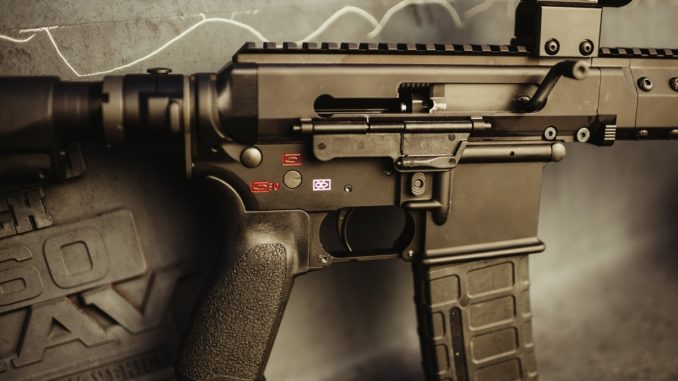 Brownells is an awesome place. They sell a variety of gun "stuff", (for a lack of a better word), and have received much of my money. Over the last year however, Brownells has begun to make their own firearms, starting with retro AR-10s, and early M16 clones. Dan looked at some of their new products at SHOT Show 2019, and today, we are looking at the new BRN-180.
Below is the official press release from Brownells.
Brownells Releases New Take On an Old Design: BRN-180

LAS VEGAS, Nevada (January 22, 2019) – Brownells released a new take on the classic AR-180 design at SHOT Show 2019, unveiling its BRN-180 complete upper assembly. A mix of old and new, the BRN- 180 upper allows shooters looking for something different to create a unique rifle quickly and easily.

Built around a short-stroke piston system just like the 1960s original, the simple, robust BRN-180 complete upper drops onto any mil-spec AR-15 lower and allows for easy attachment of a folding stock.

Unlike standard AR-15s, the BRN-180 can be fired with the stock folded.

Manufactured with completely new materials and thoroughly-modern methods, the BRN-180 updates the original design by adding a .223 Wylde chamber and a free-float M-LOK® handguard with plenty of mounting space for accessories.

"The BRN-180 provides a lightweight, reliable, proven operating system, that adapts to any standard AR- 15 lower while providing the added bonus of folding stock capability," said Brownells Director of Product Management Paul Levy.
Features of the BRN-180 Upper include:

Twin internal guide rods
Polymer ejection port cover
Easy-to-remove M-LOK® handguard
Original-style 3-prong flash hider
.223 Wylde chamber
1-8" twist rifling
Reciprocating side charging handle

Listed on the Brownells website as #078-000-483, the BRN-180 upper assembly retails for $799 and does not require an FFL to purchase. It was designed in conjunction with PWS and FM Products.

The BRN-180 is available for pre-orders, and is slated to be in stock and shipping by the end of January 2019.

To learn more about the BRN-180, visit the Brownells SHOT Show 2019 page. (Link is not working, here is a link to the Brownells page)
My Impressions of the BRN-180 at SHOT Show 2019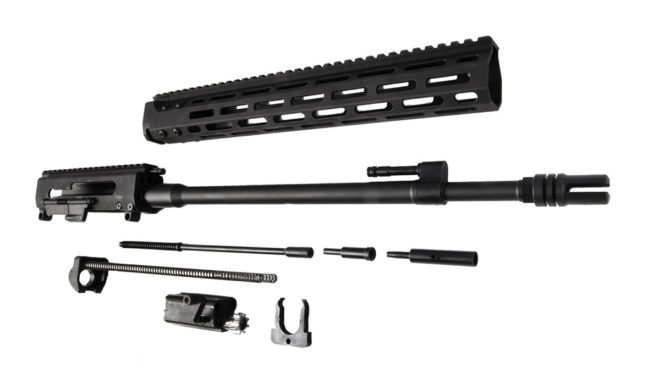 I was able to handle the BRN-180 at SHOT, and I was impressed. The gun feels like a product improved, evolution of the AR-180. I didn't have the opportunity to shoot the BRN-180, but I can't wait to. The gun felt great in hand, and was smooth as butter when cycling the action. I hope that it works well, and sells well, as it is very, very cool. I'd love to get my hands on one at some point in the near future.
Photos courtesy of Brownells.