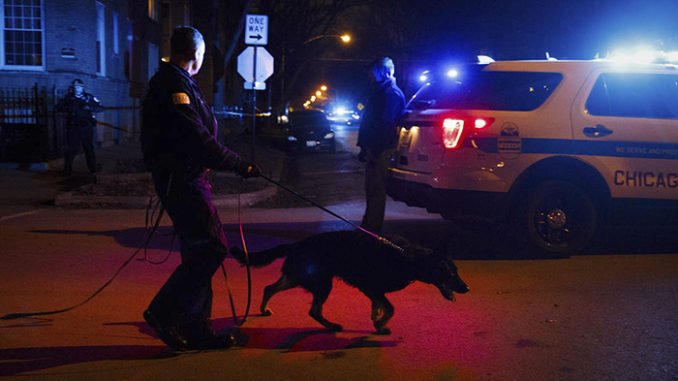 The Chicago Police Department needs all the help it can get. With its infamous number of murders and shockingly low clearance rate Mayor Rahm's boys in blue have their hands more than full. So when the bad guys start shooting each other, that's a real plus, right? That's how Chicago's finest managed to "apprehend" at least one bad guy earlier this week during an attempted home invasion . . .
[A] man was shot dead by an accomplice as they tried to break into the home in the 2400 block of West Eastwood Avenue on the North Side shortly before 10 p.m. Tuesday, according to Chicago police. The intruders encountered residents at the front door, prompting one of them to fire shots at the porch, police said.
The shooter, like so many criminals, wasn't really familiar with that whole four-rules-of-gun-safety thing.
The gunman's accomplice, 43-year-old Luis Antonio Morales, was struck in the head and pronounced dead on the scene. He lived in the 10500 block of West Grand Avenue in Melrose Park, according to the Cook County medical examiner's office.
The shooter took off into the night and is still on the loose. If the CPD's track record is any indication, he doesn't have much reason to worry about getting caught. On the bright side, the CPD's clearance rate on this one is 50% so far!
Claire Haasl, 36, lives a few homes down from the shooting. She generally considers the neighborhood safe but said she has felt more on edge after summer 2016 when cars parked on the streets were shot up, seemingly at random. No one was reported hurt.

"There's a heightened awareness because there are guns active in this neighborhood," said Haasl, who's lived in the area for about 12 years. ...

"In this neighborhood we watch out for one another," said the woman, 40. "We call the cops when things go awry."
So Ms. Haasl will be relying on the Chicago Police Department to save the day if and when criminals decide to invade another home in the neighborhood. When seconds count....