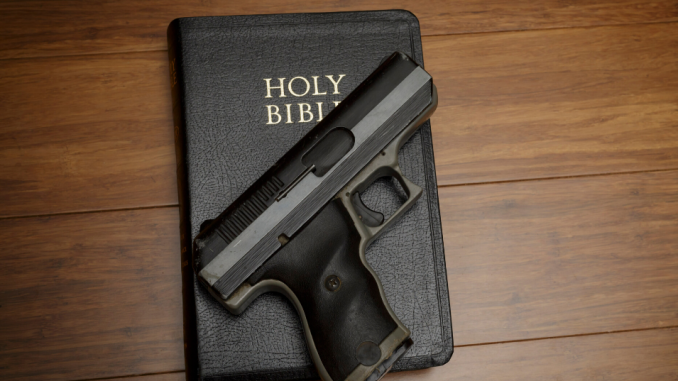 Once upon a time churches were safe havens. The doors were unlocked 24/7 and anyone seeking shelter or solace could come in and find what they were needing. Nowadays most churches are locked except when holding services or special events. Even when open, the need for security has grown. With the recent increase in church shootings, church security measures have become more important than ever before in this nation.
Recent History of Violence Against Churches
The most recent incident was at the West Freeway Church of Christ in White Settlement, TX. In December of 2019, two people were shot and killed before a member of the church security team, Mr. Jack Wilson, shot and killed the attacker.
Earlier that year in March the worst church shooting to date occurred at two mosques in Christchurch, New Zealand. A single shooter killed 51 people and injured another 49 in the span of about 15 minutes.
Perhaps the most prolific shooting in the US occurred at the First Baptist Church in Sutherland Springs, TX in 2017. Twenty-Six people were killed during the service. This shooting has been the catalyst for many of the advances in church security.
Other notable incidents include:
Islamic Center of Quebec City, Canada in 2017 - 6 dead
Emanuel African Methodist Episcopal in Charleston, South Carolina in 2015 - 9 dead
Overland Park Jewish Community Center and Village Shalom Retirement Center in 2014 - 3 dead
Sikh Temple Wisconsin in 2012 - 6 dead
Unitarian Universalist church in Knoxville, Tennessee in 2008 - 2 dead
Church Response Options
Churches have several options when it comes to security. Some churches focus on simple things like securing spaces, while others employ church security teams. No matter the route a church chooses to go, there are several important things to consider. To help churches out, I interviewed a church leader and a firearms trainer to get some information.

Church Safety from the Church's Point of View
I was fortunate enough to get to speak with Hollie Taply for this article. Holly is the Disaster Response Coordinator for the Great Plains United Methodist Church Council. She works with churches throughout the conference on a wide variety of safety and disaster programs.
I asked Hollie about the kinds of information they share with churches when it comes to dealing with emergency incidents. She reports they focus on the programming developed by Homeland Security. She believes as a church it is crucial that the way they respond matters. The world is watching churches to see how they respond and look to them to be leaders. Churches have to be careful to not overreact. "Don't be fearful but don't be overconfident either.".
Guns in Churches
Hollie herself does not believe in guns in churches, but she recognizes that law enforcement responses are not immediate. In some parts covered by the council there may only be one officer on duty who is responsible for an area 100 miles in size. For that reason she supports the idea of church security teams as long as they are well trained and vetted. Ideally the team would have some sort of credentials, but that can be cost prohibitive for smaller churches. Local law enforcement could be a good resource for training and team members for many churches.
The Great Plains Council offers active shooter training for churches that are interested. Since the Southerland Springs incident Hollie has give more that 150 such trainings. She reports there is usually a spike in requests after an incident occurs. Much of the training is focused on prevention. They recommend things like practicing radical kindness as a deterrent and doing building inspections to identify trouble areas. Sadly, Hollie does not see things getting better, so she encourages all churches to take some form of action.
Training For Church Security Teams
If a church chooses to form a security team, it's imperative that they receive good training. I interviewed Randy Harris, owner of Harris Combative Strategies in Tennessee, for this article. Mr. Harris has an extensive 20 year history as a firearms instructor and has trained several area church security teams. He was able to provide a lot of insight and suggestions for church security teams.
When I asked what training looks like for church security teams he said the main goal is to work with what the members bring to the table. The goal of training isn't to change the culture, but to take functioning teams and make them better and more efficient. They focus on shooting skills, combative training, first aid, and situational awareness. Besides training at the range, Harris does a walk-through of the building to help identify potential trouble spots. They look at worst case scenario possibilities, even knowing that they are not likely to ever experience a problem.
I asked if they had noticed an increase in the number of churches seeking training and if there is a size or denomination they see more often. He reported there has been an increase in churches seeking security and firearms training. According to Mr. Harris, the shooting at Southerland Springs was a wake up call. The sizes of churches varies, but most are Christian based groups. Protestant is the major denomination he sees whereas Jewish communities seem to be more anti-defense/anti-gun. He could not explain why certain groups seek out security training while others do not.
Not a Lot of Experience
The response to my question about what kind of training/experience most church security team members have before coming to them was not surprising.  Mr. Harris reports that the level of preexisting experience of new church security team members varies. Some are former military or law enforcement. Some have lots of training but many have very little. Generally speaking they are not overly trained. Only about 10% of the people Mr. Harris sees have a conceal carry permit and only about 10% of those actually carry on a daily basis. Only about 1% of them take classes beyond their initial conceal carry class.
As far as the focus of training, Harris Combative Strategies has a basic curriculum they work from that they adjust for each church's needs. Some churches only seek unarmed training so there is no shooting involved in their courses. The focus for all groups is learning how to recognize a potential threat and having a plan to deal with it. A lot of time is spent talking about early warning signs. Things like demeanor, weird clothing, and people appearing out of place can be important indicators. They also focus on trauma response and what to do after an incident occurs.
Conclusion
While most churches will never experience a traumatic event, it is still a good idea to be prepared. Even if a security team is not desired there is a lot that can be done. Every church should take the time to inspect their building and look for potential areas for concern. Spaces should be properly secured and maintained. They should also have emergency plans in place that include the location of things like first aid kits and AEDs, as well as important emergency numbers. Even these simple steps can help improve your church security levels.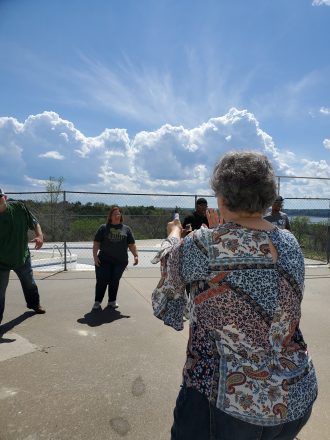 Getting training is an important step as well, regardless of whether it's with firearms or not. People such as Craig Douglas of Shivworks, or Chuck Haggard of Agile Training & Consulting both provide excellent courses. These focus on identifying and responding to potential threats, with a heavy emphasis on decision making. Chuck also offers training on less lethal options such as pepper spray for those wanting an alternative to firearms.