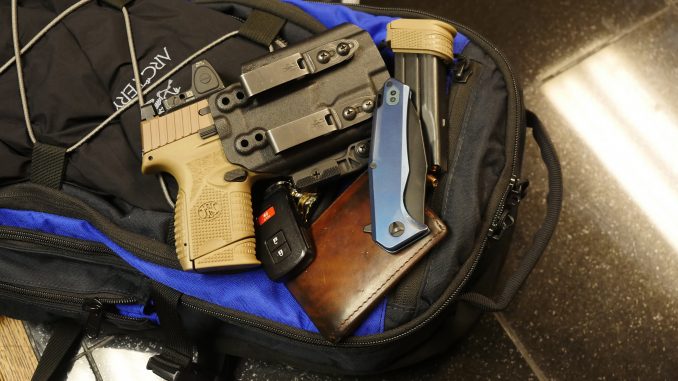 EDC knives come in all shapes and sizes. When looking through the mountains of options it can easily become overwhelming. Fret no more, Primer Peak is here to help! It can be intimidating to jump into blade forums and ask beginner questions. It's a deep, deep world with enthusiasts who aren't short on opinions. Hopefully this series can be a helpful guide to answer questions that some may be too shy to ask.
Getting Started
There are many variables to EDC knives. Perhaps the most fundamental is the basic shape. More than any other characteristic, this will define the blade's strengths and weaknesses. Today we'll focus on some of the more common ones. It would take an entire book to touch on every niche shape. We'll just hit you with the ones we think are important to know.
For context, assume we are speaking about folding knives for this series. They are the most common by far, and fixed blade EDC knives will have their spotlight later.
Utility Blade Shapes
Not that these can't be used as defensive knives in a pinch, but that's not their goal. If your day calls for many little pocket knife tasks, these basic shapes may be the best for you.
Drop Point
Drop Point blade shapes are among the most common that you'll find.
Pictured here is the Benchmade Bugout, a knife that is considered to almost be the Glock 19 of EDC knives. It is characterized by it's single cutting edge and thick spine that tapers or 'drops' down to a point. Hence the name "drop point."
This is the "jack of all trades" option. It can handle many tasks well enough without being specialized for any particular job. The wide utility has made this one of the most popular EDC knife shapes today. If your daily needs call for a wide range of small jobs, shop for some drop points. You will not likely be caught with a knife that can't handle the task.
Clip Point
Clip Point knives are similar to the drop point, but differ at the tip.
Pictured here is the Buck 110. This is the American original pocket knife. If the Benchmade Bugout is the Glock 19 of knives, this is the Colt 1911. The shape was popularized in the 1800's when it was known as a Bowie. Where the drop point's extra material provides extra strength, the clip point sacrifices a small bit of rigidity for the 'clipped' blade point. This allows for much more precise cutting work. If your needs require some more detail than a drop point can offer, the clip point may be for you.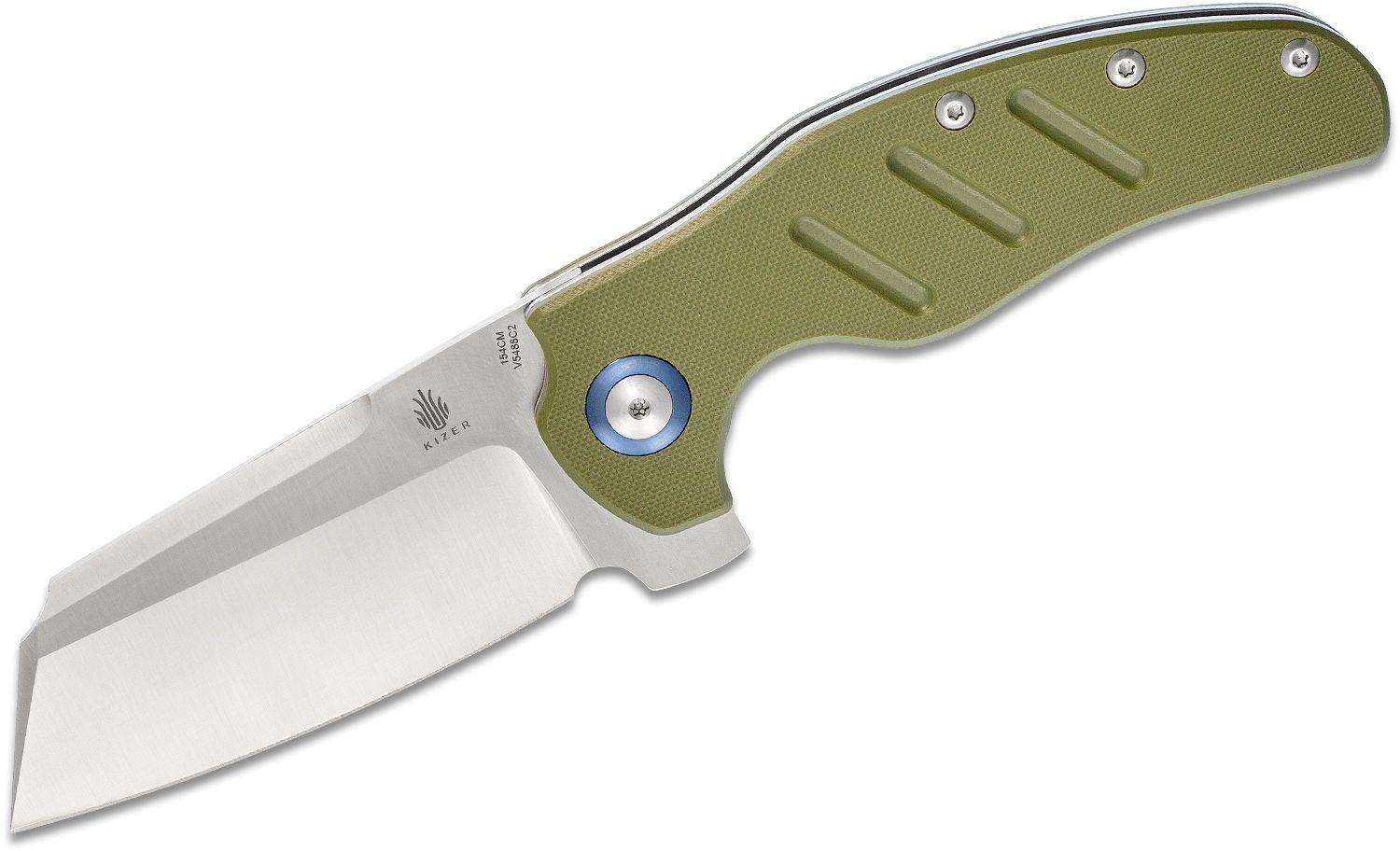 Sheepsfoot
Sheepsfoot knives are somewhat distinct from other types of blades out there.
There is a lack of a distinct point, which has gained popularity among EDC enthusiasts lately. With the flood of tactical knives, some enjoy a non-threatening look. The curved nature resembles culinary knives. As such, these excel at detailed and progressive cuts. With a finger on the back of the spine, this is a very easy knife to control. I've found it exceptionally adept at splicing wires. Anyone who does a lot of slicing, be that box tops or wires, this is a phenomenal shape. Pictured here is the Kizer Sheepdog.
Defensive Knife Blades
Whether a knife alone is a viable self defense tool is a can of worms we don't plan to open. We'll simply show you the most popular shapes used for self defense roles carried in pockets these days.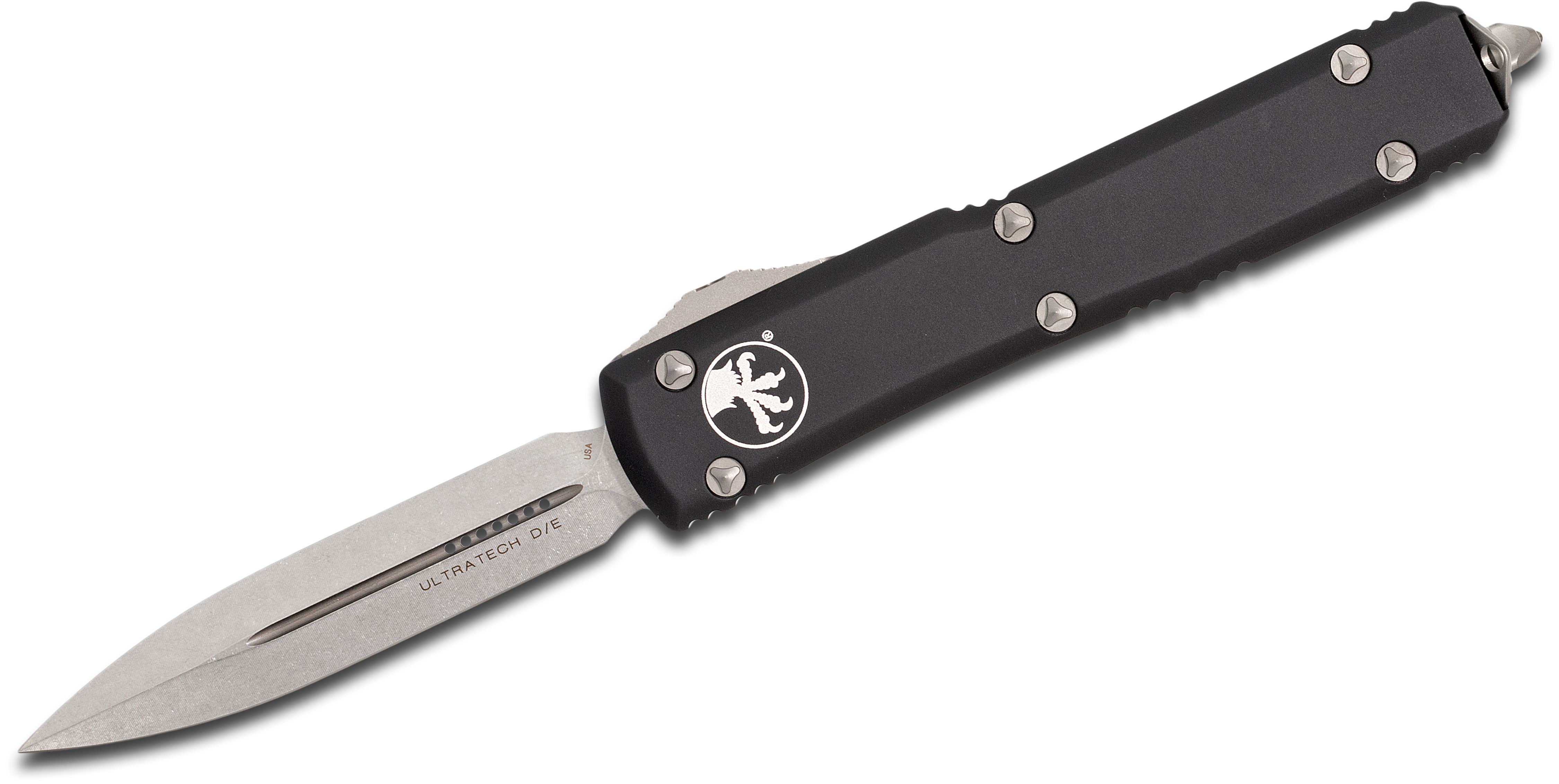 Spear Point
Spear Point knives get their names from obvious origins.
Spears have been among the most common basic weapons for years. Simply, this knife is a scaled down version of the same shape and principle. Both edges can slice, but the design is meant generally for piercing and stabbing. The Microtech Ultratech is the most famous version of this that comes with a pocket clip.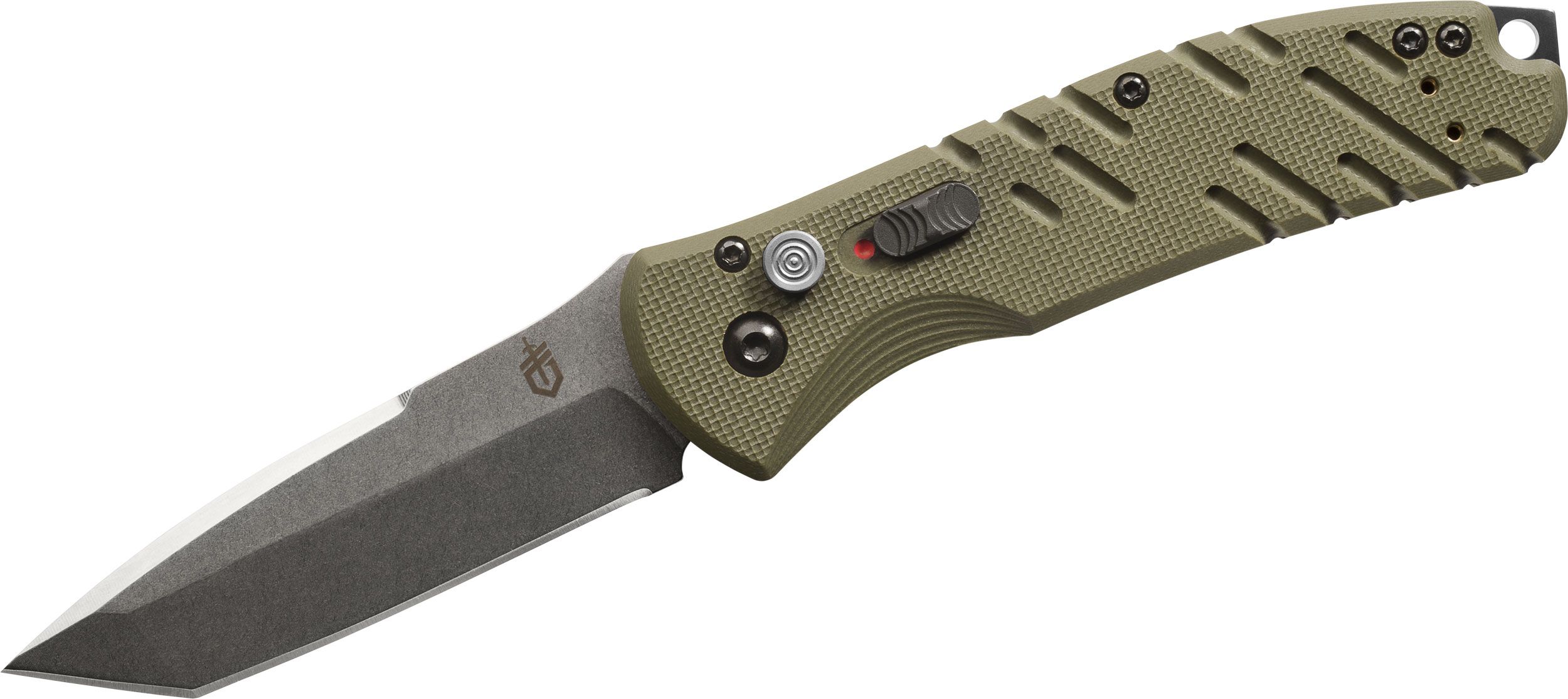 Tanto
Tanto knife shapes have become much more popular lately.
Inspired by the famous Japanese blade of the same name, the Tanto has the ability to both stab and slice in the intended direction. The Gerber Propel here is a much more American version of the Tanto that has a hard angle from the cutting surface up to the point. That angle is intended to give the blade more utility beyond simply being a defensive tool.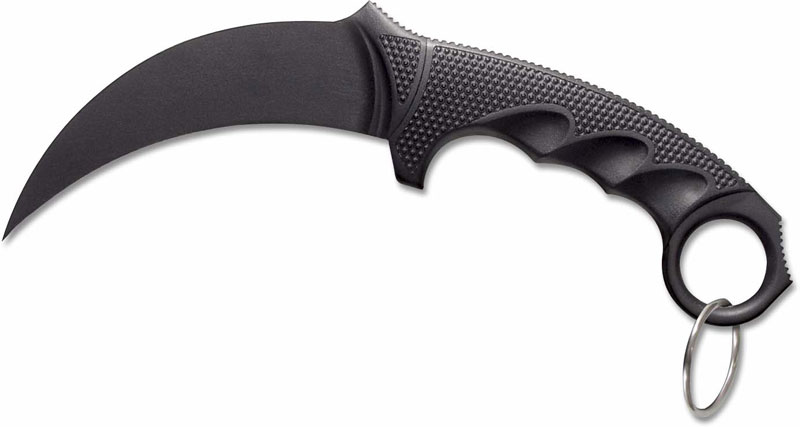 Karambit
Karambits are curved, easily concealed knives made for close-quarters danger.
All aspects of these sorts of blades are optimized for grappling distances. Experts like Greg Ellifritz often call these rangers ECQ (Extreme Close Quarters). Often these will come with kydex sheathes with the intent to be quickly drawn and used. That intent is not dissimilar from how we would use a concealed pistol. Shown here is the Cold Steel FGX Karambit.
Coming Up
Hopefully this helped some newcomers to the knife world. With such an array of makers, styles, and quality, it can be very difficult to wade through all the information. Next in the series we will dig into some features you may want to look for. Maybe you've settled on a drop point knife, but the considerations don't end there! Stay tuned for EDC Knives 201: Features.