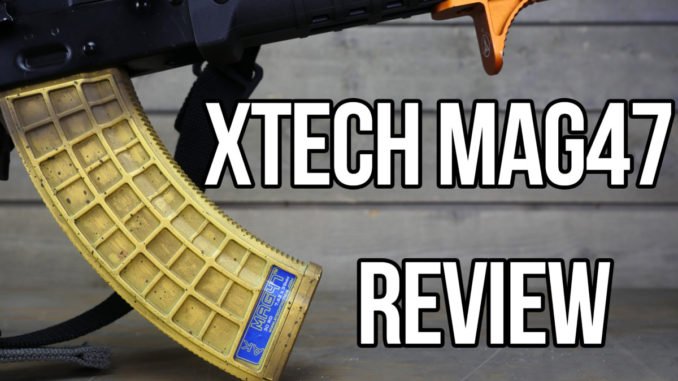 Unfortunately, there aren't a ton of options out there for truly outstanding AK 47 magazines these days, especially if you are looking for an US made AK mag. The premium US made AK magazine is exactly the portion of the market that XTech Tactical is targeting with the MAG47.
In some strange twist of fate, bakelite mags have gone from reasonably inexpensive to high priced collector pieces, steel surplus mags are starting to dry up it seems, and the quality polymer mags like the Circle 10 Bulgarian mags get snatched up almost as soon as they are offered for sale.
XTech MAG47 Video Review
---
---
EDITOR NOTE: The magazines photographed below were part of the pre-production run. They are identical to the production magazines with the exception of the pattern on the side of the magazine. Please see the headline image or the above video to see the production waffle design.
---