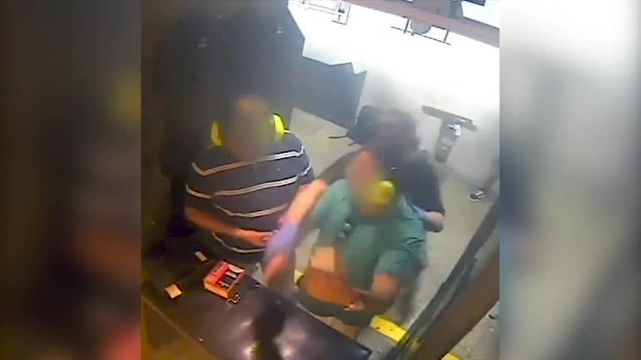 This week's Monday Gun Moron is another good one. Are you prepared to control a moron's actions with a gun when they stop thinking? In this case, a guy points a gun at his friend presumably for the Gram when the RSO rushes in to shut down the dumbassery.
Make sure you check out other Monday Gun Morons!
The incident occurred at Top Gun Range in Houston, Texas who says that both guys have been banned from their range for life.
I can't tell you how often I have seen RSOs on public ranges worry about how the customer is going to react to being corrected about unsafe behavior rather than the well being of range goers.
Every single time I see something like that I not only am filled with disappointment but it also prompts my departure from the range immediately.
Obviously, Firearm Rack does not condone this kind of stupidity and you should always use firearms in a safe manner. Please do not be dumb with guns, I don't want to make fun of you.