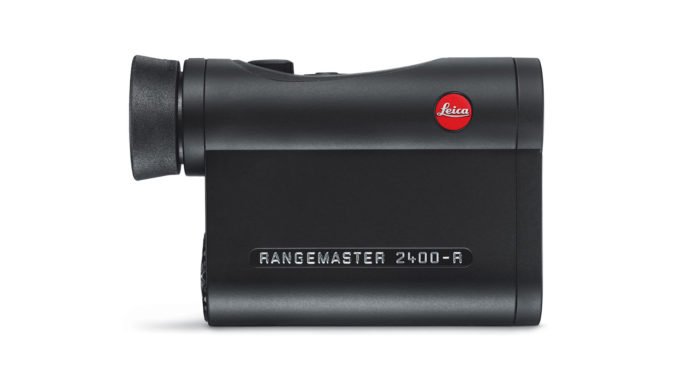 Leica has introduced the new Rangemaster CRF 2400-R laser rangefinder that may be the one to get.
The CRF 2400-R claims a range of 2,400 yards but does not specify if that is for a reflective target or non-reflective. In reality, the useable range could be far shorter than advertised when used in real-world conditions.
Leica said in their press release that the unit takes measurements every 0.5 seconds and is accurate to within 1 yard when ranging a target closer than 400 yards, 2 yards for targets closer than 800 yards, and 5% for all targets beyond 800 yards.
MSRP for the Leica Rangemaster CRF 2400-R is $499 and should be available late September 2018 at your favorite Leica retailer.
Revolutionize scouting with Leica's newest handheld laser rangefinder

Class-leading measuring for just $499

Now it's possible to range that elusive buck from an even greater distance thanks to Leica's new

Rangemaster CRF 2400-R which measures up to an astonishing 2,400 yards (2,200 meters).

Compared with its predecessor, Leica has added an additional 800 yards (731 meters) to the unit's measuring capability. This provides superior usability to hunters spotting game and long-range shooters checking targets. The handheld laser rangefinder offers a newly designed LED display which increases precise readability of scanned distances and ballistic data.

Another remarkable feature is the extremely fast scan mode, which takes measurements every 0.5 seconds. Up to a measuring distance of 200 yards (182 meters) the unit provides the results in decimal figures to 0.1 yard, enabling even more precise distance measurement, especially for bowhunters.

The Leica Rangemaster CRF 2400-R also determines the equivalent horizontal range (EHR) relevant for hunting up to a distance of 1,200 yards (1,097 meters) when required. With this feature the unit provides the practical angle-compensated distance, which is essential for an accurate long-distance shot.

Thanks to its compact design it fits easily into any pocket – weighing just 6.5 ounces (185 grams). The outstanding optics with a 7x magnification ensures the best image brightness and a wide field of view.

The Leica Rangemaster CRF 2400-R is available in Leica Stores and at retailers in late September 2018.

Selling Price: $499.00

For more information, check out www.leica-sportoptics.com , and visit Leica's Facebook page at