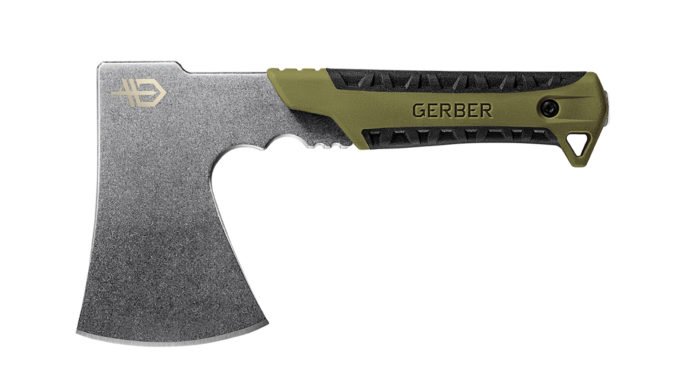 The new Gerber Pack Hatchet has just been announced VIA a press release from Gerber. The hatchet will be offered in two colors, coyote brown and flat sage, and will carry an MSRP of $33.
The 1.3-pound hatchet should be a solid option for those looking for a compact hatchet. The Bear Grylls Survival Hatchet from Gerber appears to be virtually identical with the exception of a remolded grip.
The pack hatchet features a 2.5" blase and an overall length of 9.45" keeping the overall package as compact as possible.
PORTLAND, OREGON – Gerber, leading the industry in knives, tools, and equipment for over 75 years, announces the introduction of the new Pack Hatchet: a compact tool with an impressive amount of function. With a portable size and versatile shape, the Pack Hatchet delivers to a wide swath of outdoor enthusiasts, from weekend campers to survivalists.

The Pack Hatchet is ideal for on-the-go with an overall length of 9.46" and blade length of 3.5", the tall blade grind retains optimal sharpness for less sharpening.The genius design has exaggerated finger grooves in the handle that give incredible edge control when choking up for detailed work and precise cuts. Full tang construction means stable strength to power through swinging chores with ease.

The Pack Hatchet is easy to pack with a nylon sheath that mounts to pack or belt, the handle also has a lanyard hole to secure the tool while on the move. The Pack Hatchet is available for purchase now and is offered Coyote Brown [$33] and Flat Sage [$33].