Denver-based "unconventional solutions provider" RE Factor Tactical has announced a "complete resupply" of all the paper shooting targets in their product lineup. RE Factor Tactical advises they have targets suitable for virtually any drill or exercise.
Targets back in stock include the A-Zone Splatter Target, Kill Zone Target, the Steiner CQB Target (from their custom shooting targets line), Sharpshooter Target Pack, Dartboard Target, and several others.  They have also increased the number of targets they keep on-hand to handle the demand generated by Fall training classes, qualification courses, and likely just the increased number of people hitting the range to take advantage of the milder weather.
All standard RE Factor Tactical targets, as well as their tutorial books and instructive decks of "shooting cards", are online in the Shooting Targets Collection of their site.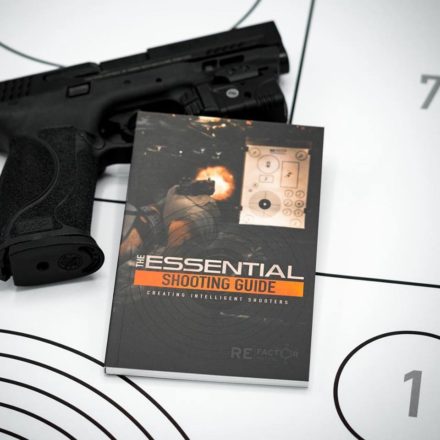 REFT provides a 15% discount to first responders and military personnel.
You can connect with REFT at @refactortactical on the 'gramz and see customer- and user-submitted pictures and videos at @everydayreft.
RE Factor Tactical can be reached on Facebook, /REFactorTactical/ or you can join them in their "Team Room," (which is a closed Facebook discussion group.)
About RE Factor Tactical: RE Factor Tactical, LLC is a SOF Veteran led company dedicated to providing current operators with the tools they need to solve unconventional problems. Our products are designed with the operator in mind and are specifically tailored to fit missions that require a civilian or contractor appearance. Our ideas are inspired by more than 10 years of field experience in military and paramilitary special operations. We recognize the importance of specialized tools necessary to our clients to accomplish their missions while maintaining a low profile. All of our products go through extensive field-testing by operators currently serving overseas and are only sold once they meet our standards. RE Factor Tactical donates a portion of our proceeds to a variety of non-profit organizations that support wounded veterans of the military, police, and other government agencies.