Safariland unveiled their latest duty holster, the Vault, during SHOT Show 2023. Check out the details below.
Safariland Vault Duty Holster
The Vault is the follow-on to the 7000 series holsters released by Safariland just a few years ago. With a focus on durability, along with improving the user experience, this holster makes quite a few changes to the typical Safariland formula.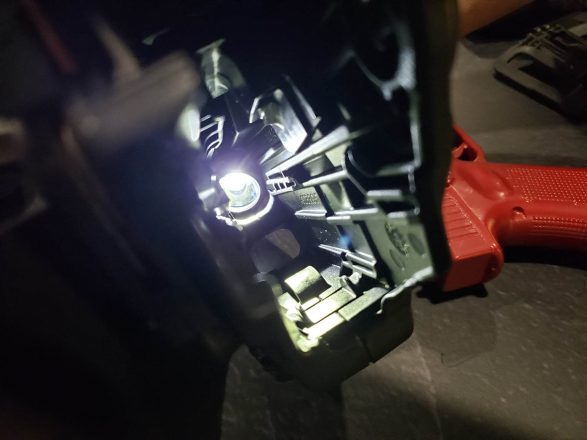 The most immediately noticeable change is the thickness of the Vault, allowing the holster to reportedly withstand 500 pounds of crushing force. Taking a closer look, you'll see the muzzle is now open, as is the bezel for light bearing holsters. This allows the use of different length muzzles in the same holster without reducing security due to new guides and an internal leaf spring to stabilize pistols in the holster. Two different light bearing models are available; a "large" for the Surefire X300U, Streamlight TLR-1, and Modlite PL-350; as well as a "small" for the Streamlight TLR-7. Due to the new stabilization methods, pistols are still retained without lights attached.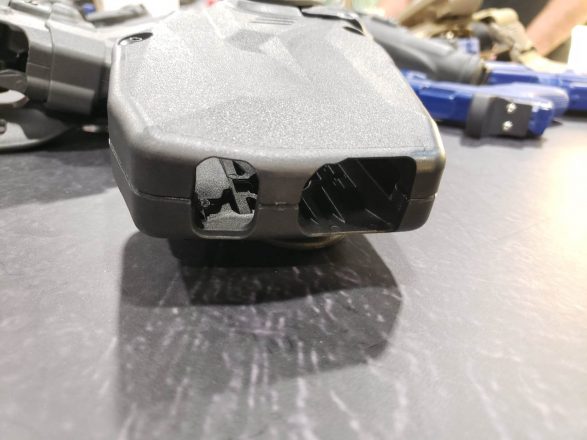 Regarding retention, two variants of the Safariland Vault will be available upon release. These are an ALS only variant, and a Level-III, ALS/SLS combination. The release lever for the ALS has been enlarged and textured for more positive control. Safariland has also added compatibility with some Axon products, providing camera activation upon the draw. At release, both Glock and the SIG Sauer P320 will be supported, with other variants coming at a later date.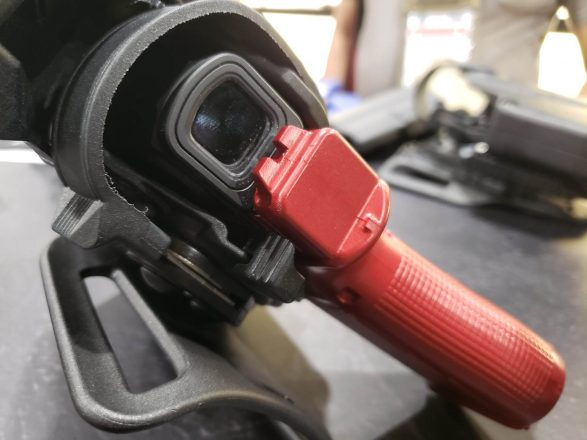 The Safariland Vault will be available on March 1st, with prices estimated to be $20 above comparable 7TS series holsters.