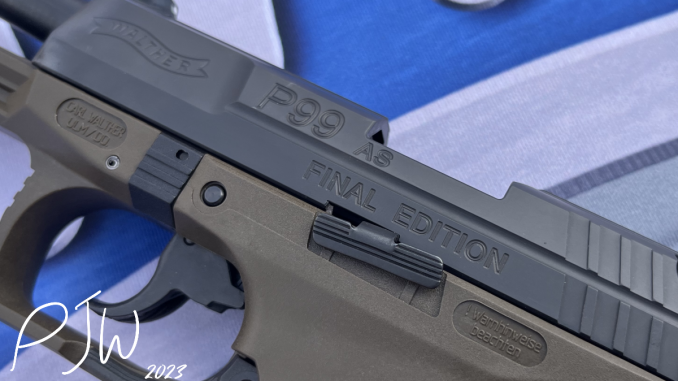 The Walther P99. It's an iconic gun. James Bond used it, and uh, that's about it. However, as a Bond nerd, I really liked the look of the gun. However, when I eventually got a P99, it was lackluster. That being said, my P99 was an original import model. How'd the "Final Edition" shoot at Range Day 2023?
The Walther P99 "Final Edition"
This slideshow requires JavaScript.
Admittedly, Dan and I both thought that the P99 had already been discontinued. Originally released in 1997, the P99 was an oddball gun for the time. It featured a strange DA/SA striker operation, with a decocker on the slide. While a neat design, I don't personally think it was all that great.
Walther moved to the PPQ platform in the mid 2000s, and the PDP in 2021. With those newer guns out, Walther decided to discontinue the P99 this year, with a commemorative "Final Edition" as a parting model. Aside from the new rollmark, it's a standard P99 Anti-Stress (AS).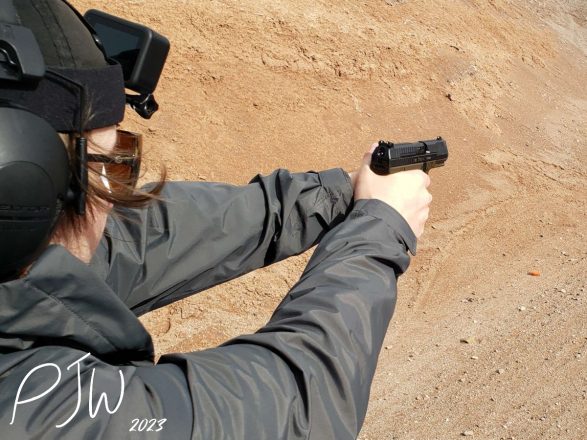 Dan and I both shot the P99 AS "Final Edition", and well, it's a P99 AS. Dan had never shot the P99 before, and he enjoyed it. I'm not a massive fan myself, as the P99 is a gun from 1997 that very much feels like a gun from 1997. Grip texturing is lackluster, the trigger shape is weird, and the DA/SA function is largely a gimmick. I also find that the sights are far too imprecise for my liking. That being said, it was pretty nifty for the 1990s.
Here's Dan's time shooting it:
Needless to say, I'm not a P99 fan. However, it is a cool gun. MSRP on the P99 AS Final Edition is $849. As an aside, if you decide to buy one, PPQ mags that are cut for the paddle release will work in the P99. You'll find those pretty readily, rather than looking specifically for P99 mags.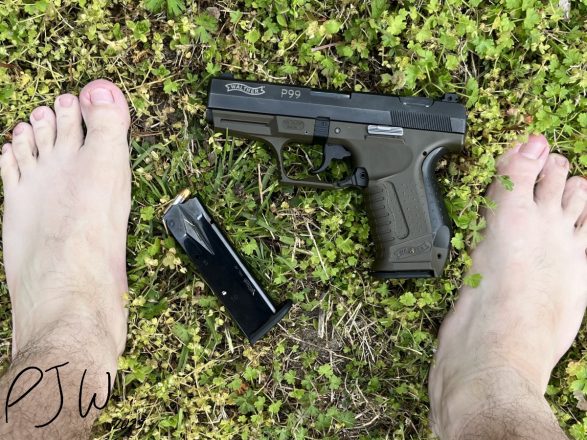 If you do like Walthers, check out my PP article.