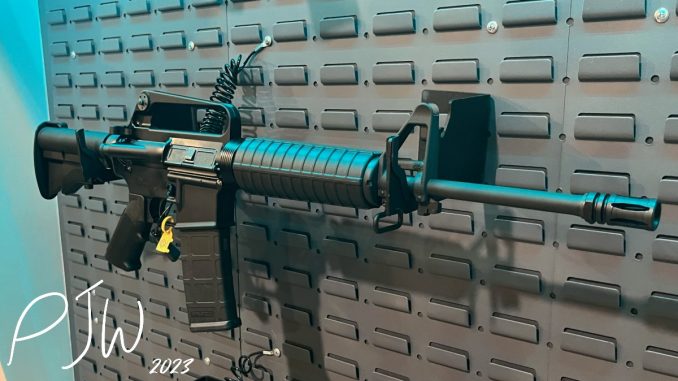 Palmetto State Armory (PSA) came to SHOT Show 2023 with a lot of cool things. However, the H&R line, with their retro rifles caught my eye. What did Harrington & Richardson bring?
The H&R 723 Style Carbine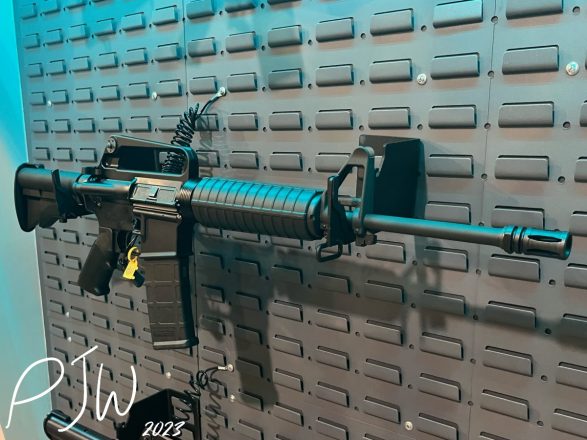 The big thing that caught my gaze was the H&R 723 carbine. I'm a sucker for the retro, A1 upper carbines, owning a 727 clone myself. These guns went up for sale via PSA's webstore a few days back, retailing for $1099. Now, that's a lot of money for something from PSA, but after handling the 723, I can see why. The fit and finish of the gun was excellent, and the "clone correctness" was on point. The gun has a chrome lined, 1 in 7" twist rate, 14.7" barrel, pinned and welded to meet ATF minimum length. The handguard, buttstock, buffer tube, and receivers are pretty correct too. The gun felt well made, but still felt very much like a "mil-spec" gun, which is the goal. I could see buying one of these in the future.
The H&R M16A1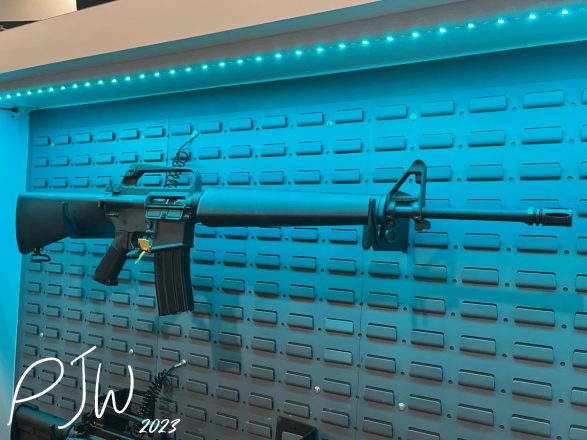 H&R also released an M16A1 clone at SHOT. While a ton of info isn't available yet, it looked like a pretty good M16A1 clone. Barrel profile, furniture, and fit and finish all seemed good and correct. Much like the 723 clone, this seems pretty correct. If you wanna LARP like it's 1968, this may be the gun for you!
The H&R Colt SMG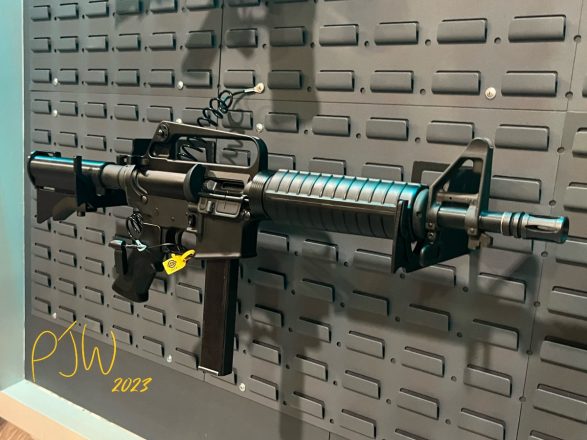 The last gun I checked out from PSA/H&R was their Colt SMG. Again, much like the M16A1, there isn't anything out yet on this gun. However, (notice the trend), the gun was made exceptionally well. While the Colt 9mm SMG isn't my cup of tea, I appreciate the commitment to quality that PSA/H&R are putting into these guns.
Overall, I really, really like these new H&R ARs. They itch that retro spot well, and do it in a singular package. I might need to pick up one once they hit the larger market.