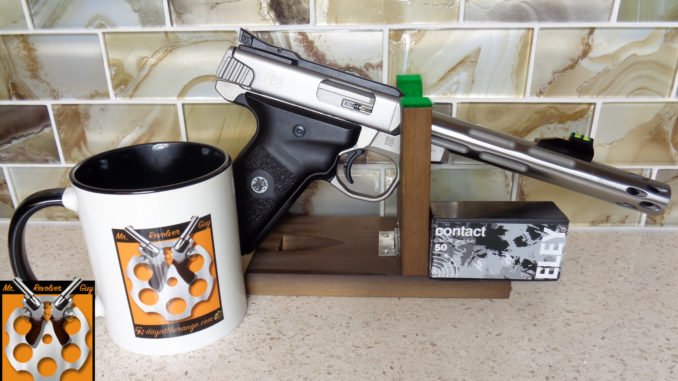 Smith & Wesson Victory Accuracy Test | Factory Barrel vs. Volquartsen
Being an early adopter can be costly. This S&W Victory is one of the first off of the assembly line with a serial number under 1K. Had I known S&W would be coming out with threaded barrel shortly after release, I probably would have waited. Instead, I purchased a threaded Volquartsen barrel because my suppressor was due any day.
Over the past few years, this pistol has been flawless.
With its notoriety of being an entry level match grade .22, I thought what better way to test it than with a recently refurbished Ransom Rest.
Now Smith and Wesson have released their Victory Performance Center versions enhancing this pistols quality even more.
The Volquartsen barrel carries an MSRP of $333.25 as tested. Find more barrels on the Volquartsen website.