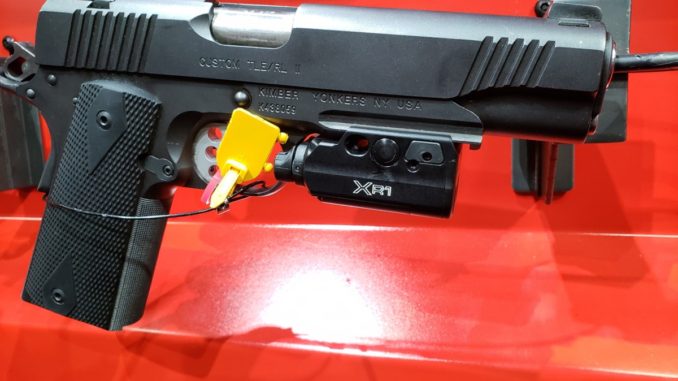 Surefire unveiled the XR series of weapon mounted lights at SHOT Show 2019. The first two models are the XR1 which is a light only, and the XR2 which is a light/laser combo.
Featuring the same footprint of the XC series, the XR1 boasts two LEDs instead of one. Each LED on the XR1 has an output of 300 lumens, with Surefire stating that the two combined brings brightness to 600 lumens. Run time is slightly less than an hour, though no specifics have been provided. Taking a note from Olight, the Surefire XR1 has a rechargeable internal battery connected via magnet . An exact time to fully charged has not been provided, but Surefire representatives put it at "a few hours."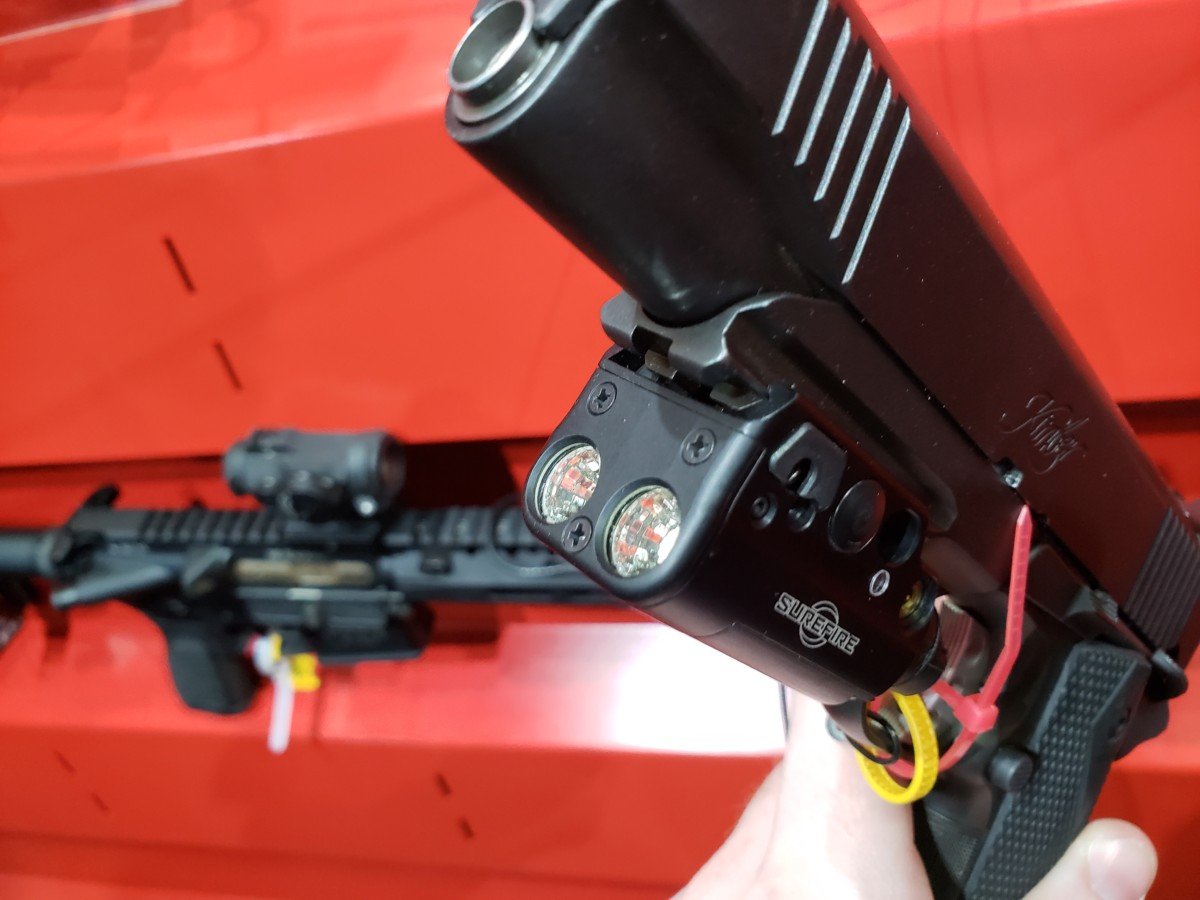 The XR1 uses two screws to secure to the rail, opposed to a single attachment point found on the XC1. The XR1 can be secured with a single screw for pistols that are limited on 1913 slots. Surefire says that all XC1 holsters will be compatible with the XR1.
The XR1 and XR2 will be available in early Summer 2019. Expect prices similar to the XC1/2, though no MSRP has been announced by Surefire at this time.