TriggerTech is a Canadian company that manufactures triggers for the AR platform, Remington 700, and crossbows. Their first product launched in 2013, and they've only grown since. Their triggers are featured as factory options from companies such as Christensen Arms, Battle Arms Development, and Bergara, just to name a few. These folks know their triggers, and at SHOT Show 2019, they had a few new products on display.
TriggerTech's AR Diamond Trigger at SHOT Show 2019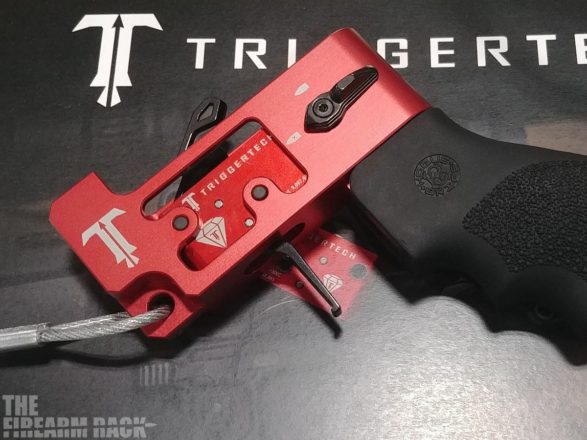 New for 2019 is the TriggerTech AR Diamond trigger. It is a two stage AR trigger, with either a flat faced, curved, or "pro curved" trigger. The first stage pull weight is 10 oz, and the second stage is adjustable, from 14 oz up to 4.0 lbs.
The trigger pull was light and crisp on the display model that I tried. The AR Diamond is a cassette-style fire control group, so installation should be fairly easy.
MSRP is going to be in the $250 ballpark, but that is not an exact number, and should be releasing in Q2 2019.
TriggerTech's AR Safety at SHOT Show 2019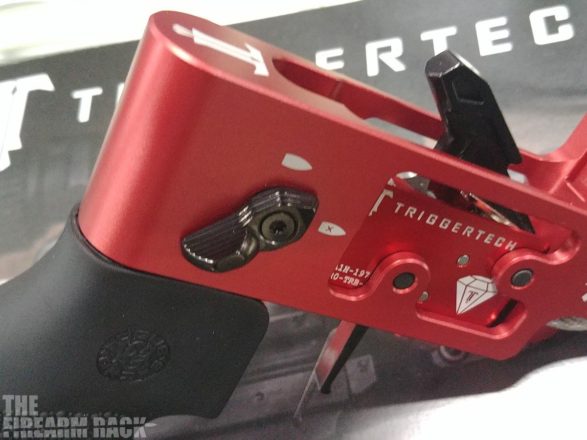 TriggerTech's new safety is also a neat addition to their product line. It has a swappable 45 or 90 degree throw, and can be installed without removing the pistol grip. AR safeties are a dime a dozen, but I like the thumb shelf on the TriggerTech offering.
MSRP is something that I could not find, so that is TBD. This should release Q2 of 2019.
TriggerTech's Remington 700 2 Stage Triggers

TriggerTech has two new Remington 700 triggers coming in Q2 2019, the Special, and the Diamond. The Special is an adjustable, 1.0 to 3.5 lb 2 stage trigger, while the Diamond is a two stage, adjustable 4oz to 32oz trigger. Much like the AR triggers, these are crisp and light. I'm not a precision rifle shooter, but I can appreciate a good trigger.
The MSRP of the Special starts at $184.99, and the Diamond begins at $259.99, and rises from there.