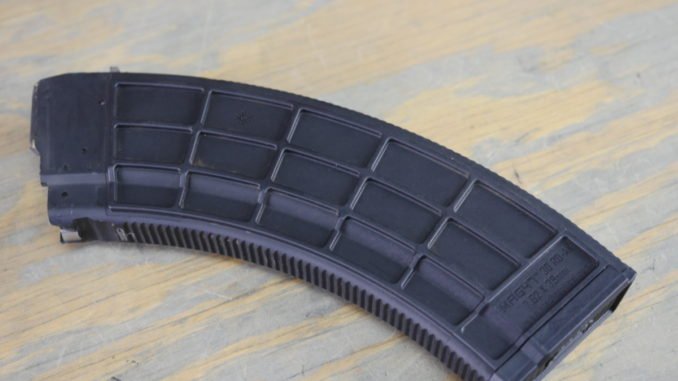 The XTech Common Use Sale has been launched! If you use the coupon code "common use" you get 10% off you purchase at XTech Tactical, but they will also donate 5% of all sales with that code to Gun Owners of America.
We have reviewed several XTech products and are working on a few more currently, they haven't disappointed us yet ... except for the Smart Laser, but we don't talk about that.
Make sure to check out the MAG47 review I did, the ATG (Adjustable Tactical Grip) and VP9/P30 mag and extensions review that Paul did, or Dan's SHOT Show coverage.
Additionally, XTech has launched some patriotic T-shirts that are pretty cool looking. So that's nice.
Find XTech's full line on the XTech Tactical website.
More from XTech Tactical:
In response to the recent charge against firearms owners' Constitutional right to possess standard capacity magazines, XTech Tactical is offering its "Common Use" sale Sept 17 th -Sept 25 th 2019.

Customers must use code the coupon code "common use". Not only will the code give customers 10% off at www.xtechtactical.com, but XTech Tactical will donate 5% of all gross sales that use the code to Gun Owner's of America. The discount cannot not be combined with any other coupons or codes.

"Common Use" refers to a legal argument that something is of the norm, widely used, and widely available. In these times it is important for all American's to seek knowledge and to do their part in engaging their representatives and by supporting gun rights groups that fight to maintain the 2nd Amendment.

"We are proud to partner with Gun Owners of America and will continue promoting their organization and offering our financial support for their efforts", stated Jeremy Deadman, the company's Director of Sales and Marketing.

The company is also announcing their "Founding Fathers" line of t-shirts. The shirts feature a direct quotes and custom artwork. The first two shirts feature Ben Franklin and Thomas Jefferson.

XTech Tactical was founded in 2013 and has established a reputation for innovation and market leading
durability and quality.