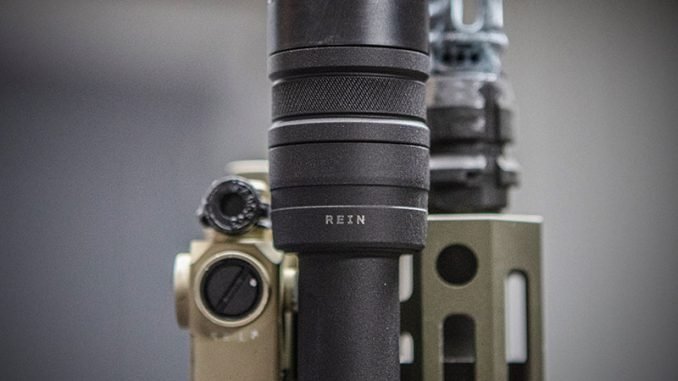 We first brought you the Cloud Defensive REIN during SHOT Show 2020, and now we have more details on the highly anticipated light. Practically Tactical had their hands on one early and gave the world some insight.
Output has been bumped up to 1,400 lumens and 60,000 candela according to Practically Tactical. This is a 3,000 candela increase from initial reports during SHOT. Cloud Defensive's website currently lists output at 1,350 lumens and 58,000 candela. Users can expect roughly 85-120 minutes of runtime with an 18650 battery, depending on make and model. A shorter, REIN Micro, will be available for use with 18350 batteries. The REIN Micro will offer the same output as it's larger brother, with a shorter and unspecified runtime.
Overall length comes in at 6.1 inches, with weight right around 5.29 ounces using the Cloud Defensive clicky tailcap. Dimensions of the Micro are not available at this time.  Light pressure on the tailcap results in momentary on, with a harder "click" for constant on. A proprietary pressure pad (tape switch) is available with separate buttons for both momentary and constant on. Even when using this pressure pad the tailcap is still functional as an alternate activation method.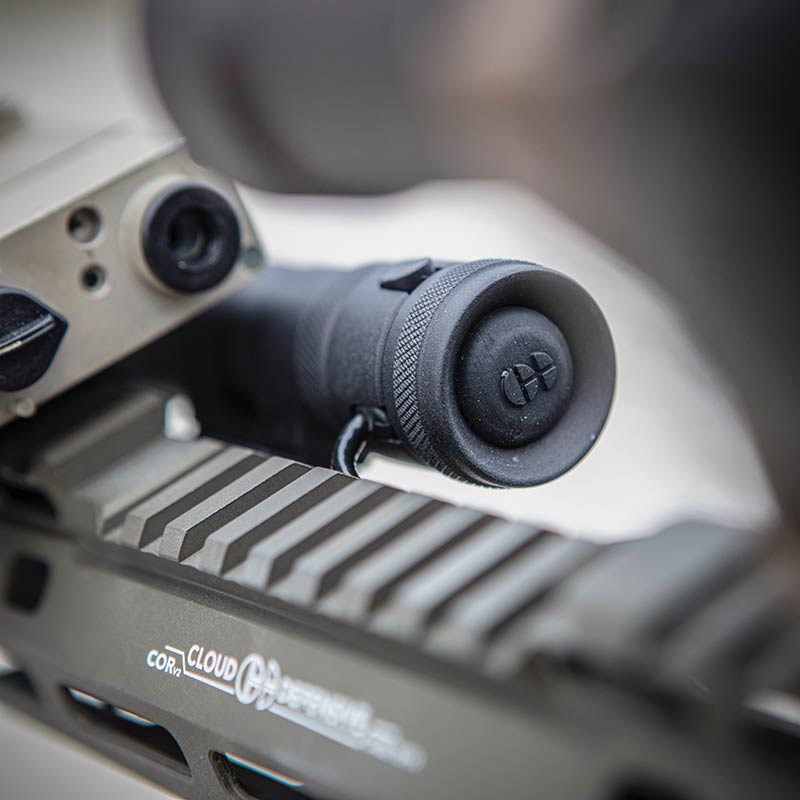 The REIN is fully compatible with Cloud Defensive's COR rail and LCS pressure pad mount for a lower profile mounting solution. The light ships with a 1913 rail mount, and is capable of using Arisaka Defense mounts for a more streamlined package.
REIN Is Coming
Shooters can snag a basic REIN kit for $309.99. This includes the light, clicky tailcap, battery, and 1913 mount. A complete kit can be purchased for $359.99 which includes the Cloud Defensive tape switch. The tape switch will be available for standalone purchase, with no MSRP stated at this time.
Want to check out a Cloud Defensive REIN for yourself? Head over to their website to see more details
>>HERE<<