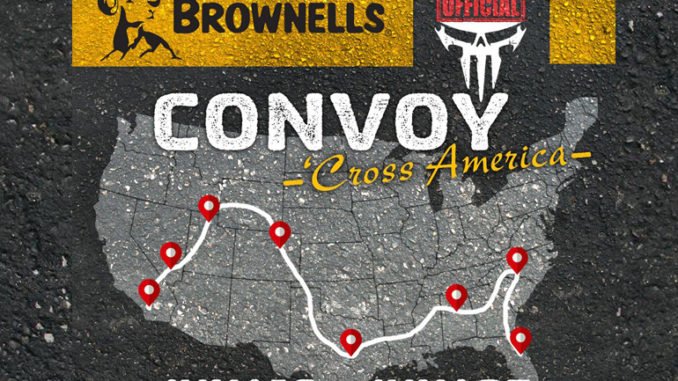 It has been all over social media, some participants have been talking about it, the Brownells Convoy 'Cross America is approaching fast.
Firearm Rack will be participating in the Convoy 'Cross America with alongside Ammoland Editor Duncan Johnson as co-driver. We will be starting in Austin, TX at The Range at Austin in my 2016 Toyota Tacoma and continuing on for the entire run.
In order to make the Firearm Rack Convoy run a reality, we had to reach out to some sponsors to make it happen. While the sponsors will be mentioned in the content created on the trip, opinions will not be influenced by their support. Regardless of the circumstances, keeping true to the shill free message of Firearm Rack is paramount.
XS Sights has agreed to come on as a sponsor to make the near 4,000 mile round trip happen. We should have some XS Sights swag to give away as well as some of their products on hand. There may even be a giveaway of some kind in conjunction with one of the sponsors. Diamondback Covers has also come through by donating a Diamondback HD tonneau cover that will keep our gear safe and secure.
Expect to see an unbiased review of the Diamondback HD cover at some point after the Brownells Convoy ends. Keeping your firearms secure to and from the range is every bit as important as the firearms themselves.
The stop list for the whole convoy is below, don't forget that myself and Duncan will be starting the Convoy in Austin. If you want to stop by and say hello or hand out you can come by any of the events after the Georgia stop.