I get press releases for just about everything in the shooting industry, most of the time they are shooting related products, but once in a while, I see a press release that announces new flannel making me ask myself "what in the hell? Why am I getting this?"
Shooting sports giant MidwayUSA has announced flannel shirts that will bear the MidwayUSA tag on its collar. I know that Al Borland will be pleased.
Clothing isn't exactly a new product line for MidwayUSA, they have been selling jackets, hats, and shirts for years. Even with that knowledge, the press release was out of the norm. I guess it would make a good last-minute Christmas gift.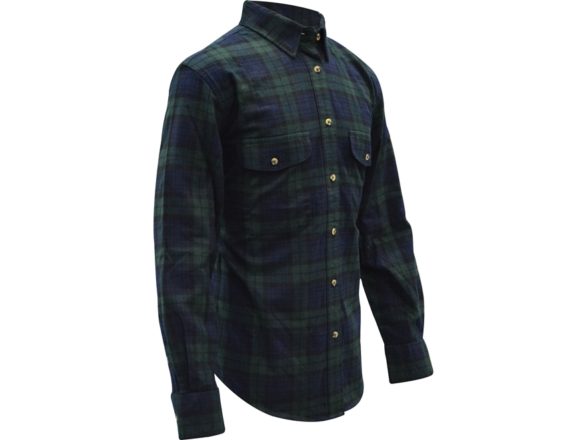 The shirt itself looks like it would be a solid shirt. After all, it does come with sleeves, buttons, and even a collar. The 100% cotton flannel is pre-washed and pre-shrunk with a brushed exterior (whatever that means) leaving the interior smooth for easy layering on colder days.
I like a plaid shirt just like the next outdoorsy guy, and with cheaper clothes being the norm at retailers finding a nice thick and warm flannel seems to be a challenge. Hopefully, MidwayUSA's flannel changes that. Oh, if you were wondering what this has to do with firearms, Midway sells gun stuff now and again and also make a pretty awesome range bag.
You can learn more about the MidayUSA flannel by clicking HERE, it appears the flannel is on sale currently and is available in 4 colors.