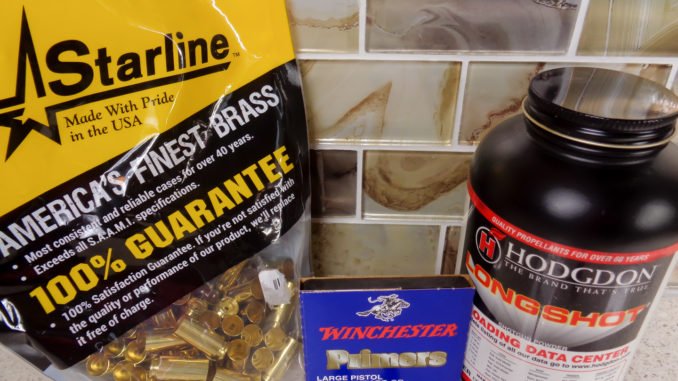 RELOADING FOR THE 10MM REVOLVER
Have you ever seen four beautiful revolvers chambered in 10MM Semi-Auto in the same video  
Giving range fans a little view into reloading for 10MM revolvers. The load I show in this video are safe in these revolvers but should be double checked against your favorite reloading manual. This longshot load is one of my favorites I worked up for 180gr Hornady Jacketed bullets in my Delta Elite XE.
I came across some cast bullets that are cast by a local citizen and decided after inspection I would give them a try.
170gr Truncated Cone — weighed 10 of the 50 — 7 weighed 171.8gr, 3 weighed 171.3gr.
175gr Semi Wad Cutter — weighed 10 of the 50 — 5 weighed 176.4gr, 2 weighed 176.7gr, 3 weighed 176.8gr.
Visit — The 10MM Loading Depot for more 10MM Info. Stay tuned for a feature review of each of the revolvers.
Mini-Series: