The new Smith & Wesson CSX 9mm pistol came across our feed in a Reddit thread earlier. The post was submitted by user RAMRODtheMASTER who shared an unreleased pistol from Smith & Wesson. Details are scarce, but here's what we know right now.
Editor Note: The Reddit leak was confirmed by a second leak from a small gunshop on Facebook. While the photo was still there, clicking on the photo to see more takes you to another post as a result of the original leak being deleted.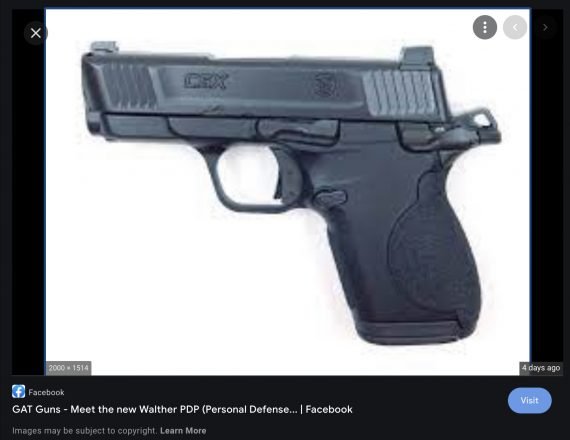 Thankfully a copy of the meta description was still captured in Google's cache.
Smith & Wesson CSX 9mm Pistol Details
The 9mm CSX pistol is a single-action, aluminum frame semi-automatic pistol based on the few photos that were leaked.
The pictured example is chambered for 9x19mm, and ships with both 10 and 12 round magazines. If we had to guess, they will likely be a variation of the Shield Plus magazines.
Both the slide stop and manual safety are ambidextrous, contoured to avoid any sharp edges. as stated by RAMRODtheMASTER in the Reddit leak.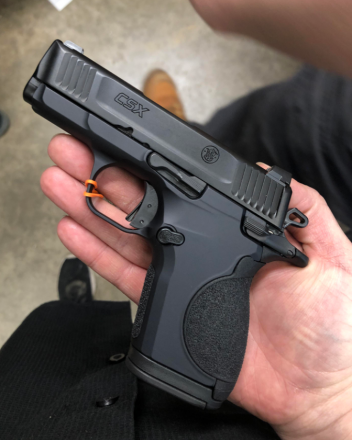 Disappointingly, the pistol lacks an accessory rail and optics cut, but it's unclear at this time if other models may remedy this. In the meantime, the pistol wears familiar iron sights with the 3-dot set up older shooters have grown accustomed to.
Backstraps appear to be similar or the same as featured on traditional Smith & Wesson M&P pistols. Other features include an approximately 3-inch barrel, as well as a Glock-style trigger safety, front slide serrations, and a textured front grip strap.
How Much Is The CSX 9mm?
As of now, there is no official information as to the cost of the new Smith & Wesson CSX 9mm pistol. If we happen to find more leaked information, we will update this post accordingly.
We expect a formal announcement to come from Smith & Wesson in the next several weeks with SHOT 2022 fast approaching. Make sure to check back for updates.