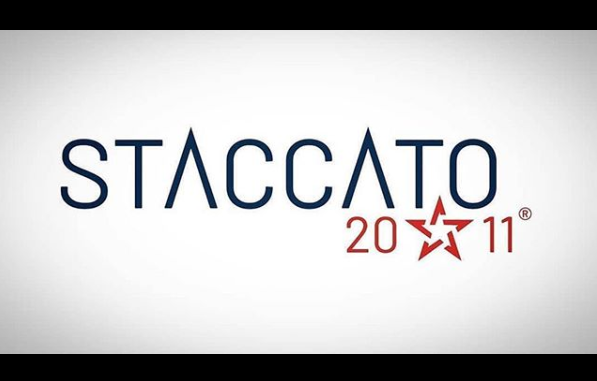 Today STI Firearms announced a rebranding, and with it, a name change to Staccato. This falls in line with previous efforts, when they made substantial changes to their product line in December 2019. Having renamed their entire pistol lineup to the Staccato, the company's name change brings additional consistency.
Staccato's latest firearms have taken the tactical world by storm. Moving from pure gamer guns to something fit for both conceal carry and duty, the changes have proven wildly successful. From compact single stack handguns, to full size, high capacity blasters, Staccato likely has you covered. Stay tuned for more updates as more information comes out.
Read Staccato's press release below:
FOR IMMEDIATE RELEASE: Tuesday, May 26, 2020

STI Firearms, LLC Announces Company Name Change to Staccato

Building on the success of the Staccato line of pistols, STI rebrands company name

Georgetown, TX: STI Firearms, LLC, inventors of the 2011® – The World's Best Shooting Handgun, announced today that the company will begin operating as Staccato, effective immediately. The Staccato brand was introduced to the market in 2019 as the company's new brand for duty and personal defense-oriented pistols. Incredibly well received by consumers and professionals alike, the Staccato brand reflects the company's vision for the future.

"We are honored that thousands of law enforcement officers across the country trust and carry our Staccato pistols both on and off-duty – these brave men and women put their lives in danger on a daily basis, protecting our freedoms," said Marine Corps veteran Nate Horvath, CEO, Staccato. "Because Staccato pistols are duty proven, reliable, durable, and easy to shoot well, they are a great choice for shooters of all skill levels. Whether your needs are duty, home defense, CCW, or just hitting the target every time at the range, our pistols will increase your confidence and help you improve."

The company's ownership and staff have not changed. For additional information about the name change to Staccato, tune in to a Facebook Live chat on Thursday, May 28th. Chief Experience Officer, Tony Pignato (US Army 1SG ret), will discuss the name change and field live questions.