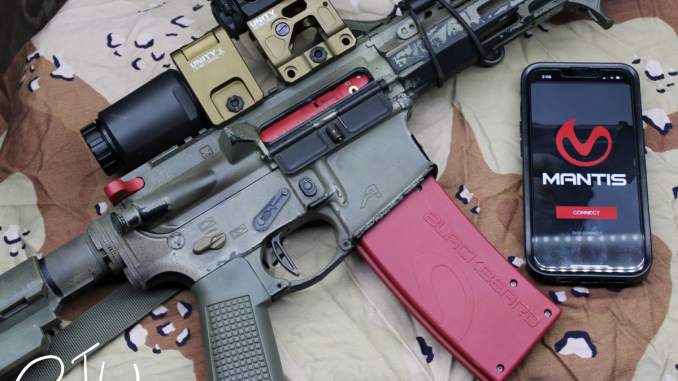 The past year has been great for the staff here at Primer Peak. Views have grown substantially, writers have grown into their own with more content from Ally Corless and the introduction of Sarah Austin, and we've maintained steady weekly content for well over a year. All in all, I think we're happy with where things have gone. The readers have made their voices heard as well, showing us what kind of content they like and what they love. With the feedback of views and comments, we've compiled our five most popular articles for 2022.
Once again, we see the super team of Paul and Mantis topping the charts. Last year Paul's review of the original Mantis Blackbeard easily became our most read article of 2021, and the updated Blackbeard X retained the crown. With some good updates to an already solid product, the Blackbeard X is a winner. Cleary our readers are connoisseurs of dry practice and modern solutions to modern problems.
Earlier in 2022 I reached out to Swampfox with some questions regarding their new Kraken optic. It was quietly released during SHOT Show, and received next to no coverage. Not one to have questions go unanswered, I got the inside scoop on this new closed emitter optic just before release. Boasting a favorable price point and some unique features, the Kraken definitely stands out among the crowd.
It's no secret that the Primer Peak community has an an affinity for the shotgun. With how popular the scattergun is across our nation, there's no limit to the parts and accessories one can pick through to tailor theirs to their liking. Paul spent some time with Esstac shotgun cards to see how well they handle spare ammunition onboard the gun. See how they stack up in his long term review.
News articles always seem to perform well, especially when it's announcing a new gun on the horizon, and 2022 was no different. While the M&P has fallen from the limelight, Smith & Wesson briefly stole the spotlight with their latest addition. While not a carry focused pistol, the M&P 2.0 Metal seems to be solid option for competitors.
Not to be outdone by the ever popular SIG P365XL, Springfield Armory stepped up to the plate with their own competitor, the Hellcat Pro. Much like the previous piece, gun announcements are a popular read. The Hellcat Pro, along with it's smaller brother have managed to carve out a solid piece of the conceal carry market.
Looking Forward to 2023
Did your favorite article make the list? If not, let us know in the comments! We're always happy to hear suggestions from the readers; join our Discord server or leave a comment here if there's content you'd like to see in the coming year. Additionally, if you think you have something valuable to say, reach out. Maybe you'll be the next addition to our staff here at Primer Peak!