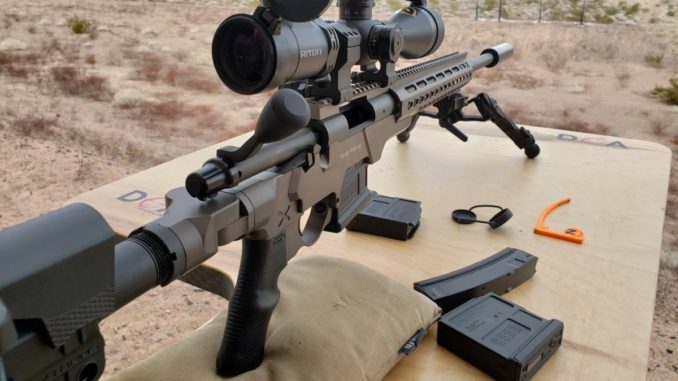 Zenith, better known for their roller-delayed firearms, kicked off a new product line during SHOT Show 2020.
Taking a step into the precision rifle world, Zenith is now offering completely custom built bolt action rifles. On display today was a 6mm Creedmoor gun featuring a Remington 700 action, AB Arms chassis, and Riton optic. In just a few rounds I was repeatedly hitting steel at 1,000 yards with this setup. Previously, my farthest shots were at 300 yards using an AR-15. As people have said in the past, the 1,000 yard game is now accessible to anyone, even scrubs like me.
Zenith is currently taking custom orders. Right now there are no "stock" options in their custom rifle line, but the company expects to have a few templates up within the coming months. Until then shooters can have virtually anything they want built and tested in house. Prices are expected to hover in the $3,000-5,000 range.