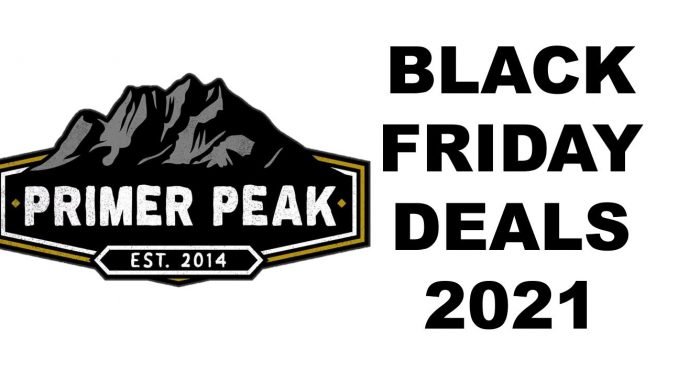 Thanksgiving is over and it is officially Christmas! Check out these retailers for their Black Friday deals for yourself, or the firearm lovers in your life. This list isn't all inclusive, and we'll update it as more deals pop up!
Black Friday Deals
Glock- 25% off apparel, headwear, gifts and gear, an additional 35% off clearance items, free shipping on orders over $75. Sales end 11/28/21 (excludes parts and accessories).
Cloud Defensive- 20% off and free same-day shipping.
Modlite- 15% off sitewide while inventory lasts. Sales end Monday, 11/29/21. No code required, cannot stack other discounts.
Discreet Carry Concepts- All orders placed on Thanksgiving day will receive a free Mod 2.1U Universal/Adjustable. All orders placed on Black Friday will receive a free Mod 3 with split ring. On both Thursday and Friday enter code "MONOBLOCK" and receive 20% off monoblock clips and hardware kits. Sales end Friday at midnight.
Dark Angle Medical- Use code "BF21" to safe 25% storewide (excluding training).
POM Industries- Use code "BLACKFRIDAY" for 15% off your whole order.
TangoDown- 10% off all orders up to $100 and 15% off all orders over $100 between 11/23/21 and 12/2/21. Follow them on Facebook and Instagram to watch for additional deals.
Sportsman's Guide- 48-Hour flash sale up to 50% off.
Kagwerks- Use code BlackFriday1 on Slide Releases, iPhone 12, S9, S20 Operator Kits and iPhone 12 Case to save 10% and code BlackFriday2 on Clothing to save 20% now through November 29th
Weapons Grade Waifus- Everything in the store is discounted by 20%, along with fast dollar amount discount codes. Use codes BUY30, BUY50, BUY70, BUY90 for cash off of purchases of $30, $50, $70, or $90 and more. Sale begins Friday 26NOV and ends on Monday 29NOV. In addition to restocking the entire store, WGW will be releasing new shirts and stickers for the sale.
CSAT Tactical Shooting Supply- 10% off site wide with code CSATBF10
Haley Strategic- 20% off the store from 26NOV to 29NOV. All orders over $50 will receive a patch with their order
G-Code Holsters- 20% off the store with code GIVEME20
Handgun Combatives- Use code THANKSGIVING for 15% off your order. Only valid on 26NOV.
Senpai Fi- Get 30% off your entire order with code LGBFJB
Silencerco- Sitewide 30% off until 29NOV
Krebs Custom- Use code BFK from 26NOV to 29NOV on anything in store, excluding firearms
Also, make sure to check out Primer Peak's Affiliate Links. We also have our Amazon affiliate link and more retailers on the Support Us page.