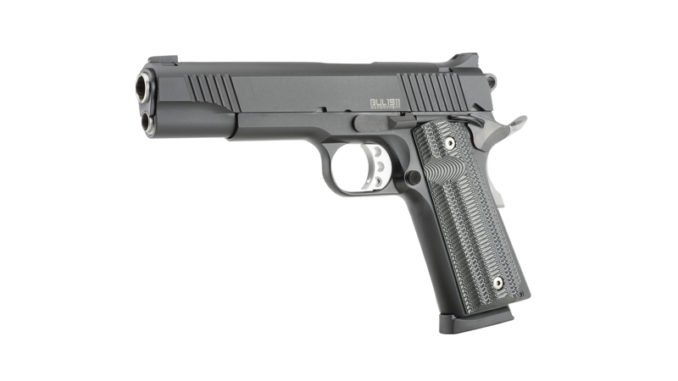 International Firearm Corporation has added a new BUL 1911 Government Model to the BUL lineup. The new model has an MSRP of $649 and should have a street price under $600.
Here is what International Firearm Corporation had to say about it:
(Midwest City, Oklahoma) - International Firearm Corporation, exclusive importer of an elite selection of European firearms is proud to introduce the 1911 Government Model from BUL LTD of Israel to American shooters for the first time. International Firearm Corporation is the exclusive US importer and distributor of BUL pistols, and they are pleased to offer the new BUL 1911 Government Model to the United States. This firearm is a part of the BUL 1911 Classic Series- brand new for 2018 and at a retail price of $649, it is without question the best quality and best value on the market to date.

BUL TLD has been producing and specializing in the manufacturing of pistols since 1990. They've been a reputation on proven legacy and design, state of the art materials, machinery and technology, combined with superb craftsmanship that only master gunsmiths can deliver. The BUL 1911 Government Model is everything a 1911 should be- sleek, accurate, and set at a price everyone can afford.  It was created because the 1911 design has served in conflicts around the world, trusted by law enforcement as well as civilians for personal defense. It features a 5 inch barrel, front and rear slide serration, an enlarged safety lever, and mag well with full length G10 Grips. Priced at $649, nothing on the market compares to the premium quality of the BUL 1911 Government Model.

International Firearm Corporation has the BUL 1911 Government Model in stock now and they are ready to ship. For orders and inquiries, please contact info@internationalfirearmcorporation.com. The complete line of BUL pistols offered by IFC can be found at www.internationalfirearmcorporation.com.