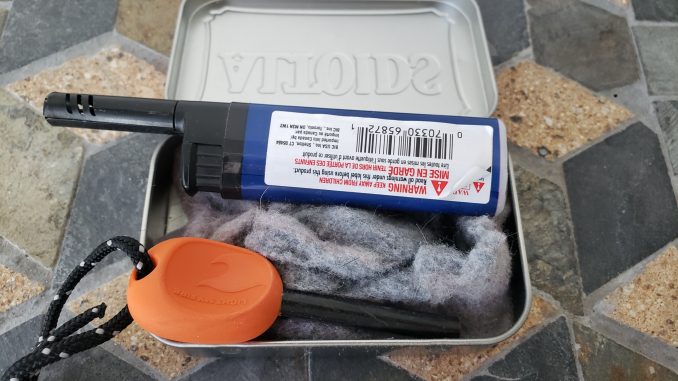 Have you ever found yourself in the situation I am about to describe? You're on your way to work when suddenly disaster strikers. The car veers of the road, and next thing you know, you're miles away from civilization. Luckily you're a man and you've prepared for an event like this. You have your Altoids survival tin, and it has everything you need to survive. You do have your Altoids survival tin squared away, right? I can sense panic setting in--the realization that you haven't prepared like you should've. Luckily I'm a man and I've prepared for this. This guide will help you help yourself. Read on to find out what you need in your Altoids survival tin.
What to Keep in Your Altoids Survival Tin
Grass
Keep grass in there to touch from time to time. Nearly everyone fantasizing about actually using their Altoids tin for survival clearly hasn't been outside lately.
Compass
Use your Compass to find the nearest REI. Once there you can get your money back because you'll never need that compass in the suburbs or the arts district of your city.
Morale Patches
Morale patches are a major part of any survival kit. Stick them to everything so everyone can know to avoid you, or that you might have something worth stealing. #iykyk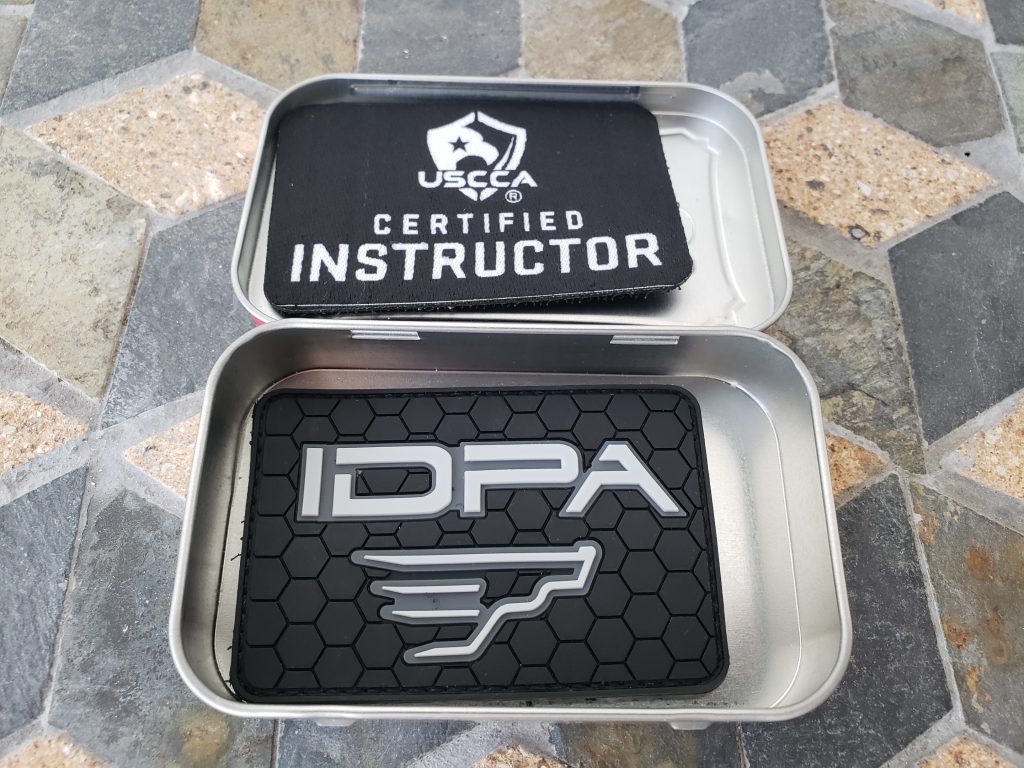 Ferro Rod and Tinder
Ferro rod and tinder grants you the opportunity lecture people about the importance of fire making. Just don't let them see that you've never actually used that thing.
Paracord Bracelet
This lets people know that you think you're prepared, even though you don't know how to undo the knot keeping the bracelet together. Looking cool is half the battle.
Cigarette Lighter
Everyone needs to carry a lighter. Even though you don't smoke, you're self aware enough to know you don't know how to start a fire with a ferro rod. Yet somehow you still think you might need to start a fire during your morning commute...
Knives
Carry At least three knives in your Altoids survival tin. One for use on people. One for opening packages in the mail. Another for, well, you don't know, but you'll probably figure it out when the moment comes. You don't know fieldcraft or how to fight, but you know what drip is, and that's all that counts.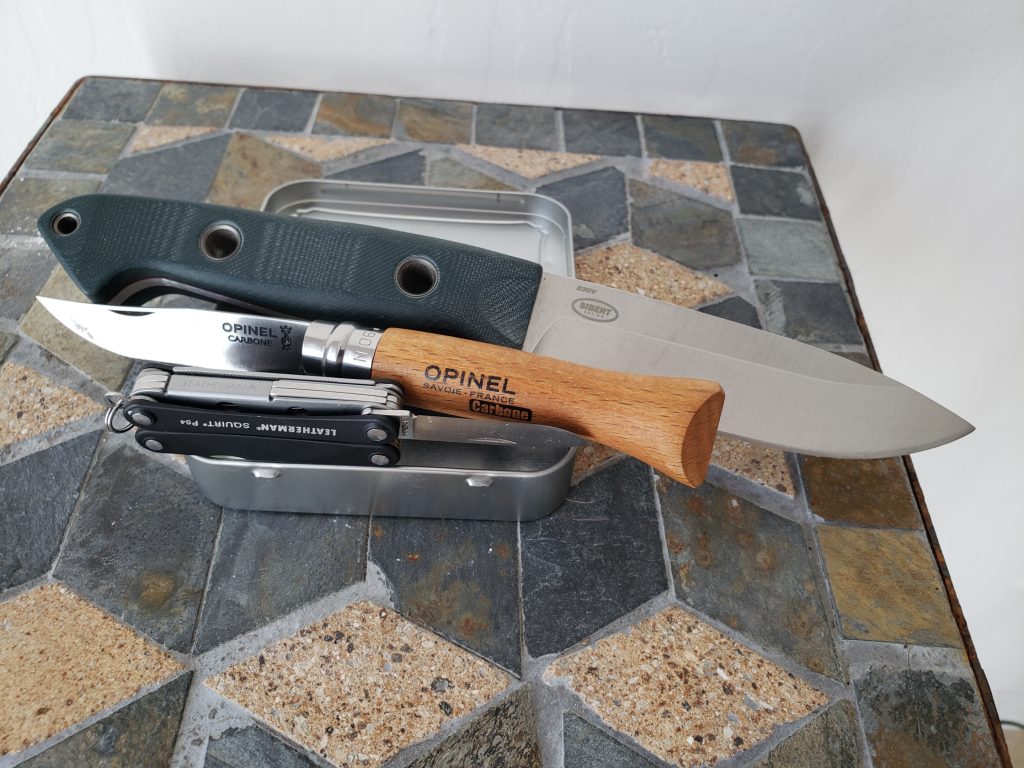 Lockpicks
You've never been to SERE or been trained in E&E, but you've watched a YouTube video. Lock picking is the foundation to any well-planned escape route. You're ready for anything Master Lock can throw at you. Right?
Altoids
Leave the Altoids in there because you probably scare women when you talk to them. You should at least be kind enough to not have bad breath when forcing strangers into conversation.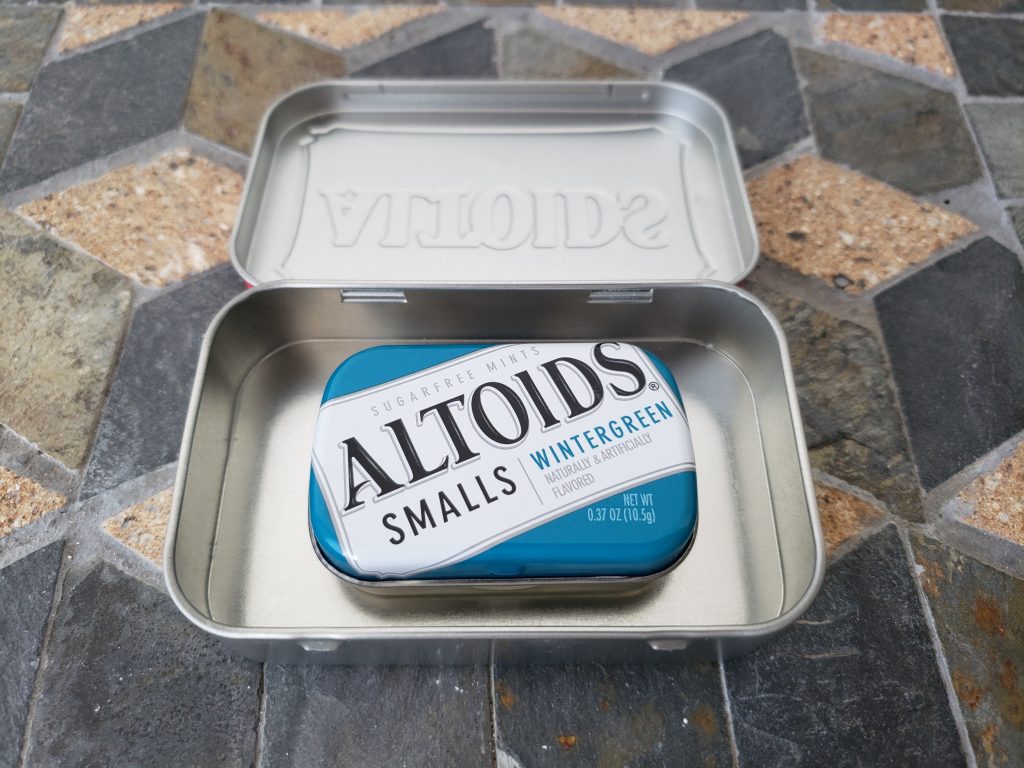 Wrapping Up Altoids Survival Tin
Hopefully you're the Les Stroud, Bear Grylls kind of person who legitimately can survive with simply the contents of an Altoids tin. I know I'm not, and nearly everyone I know would perish in short order. Take this as an opportunity to reflect on your strengths and weaknesses, then see what you can do to improve your odds. Maybe plan a trip to the wilderness, starting with your Altoids kit, but with normal gear at the ready just in case. Finally, don't take this article, or yourself, too seriously.
Support My Work
If you made it this far, thanks for reading! Writing isn't my full-time profession, and nearly everything I do comes out of my own pocket. Between ammunition, tuition, range fees and more, expenses add up fast. If you like what I have to offer, consider making a donation to my Patreon.
Every bit helps bring more work like this to you, and contributes to shortened timelines or more in-depth work on my part. You'll also have more direct access to me, offering suggestions for future projects, looking behind the scenes, and getting early access to some content. You can find my Patreon >>HERE<<