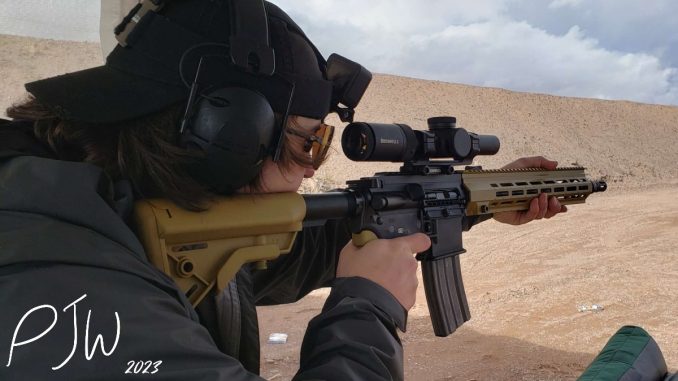 Dan and I had the opportunity to try out the Brownells BRN-4 rifle at range day, and inspect it at SHOT. While I'm not a big HK416 fan, I am intrigued by a domestic parts package. How was the rifle?
The Brownells BRN-4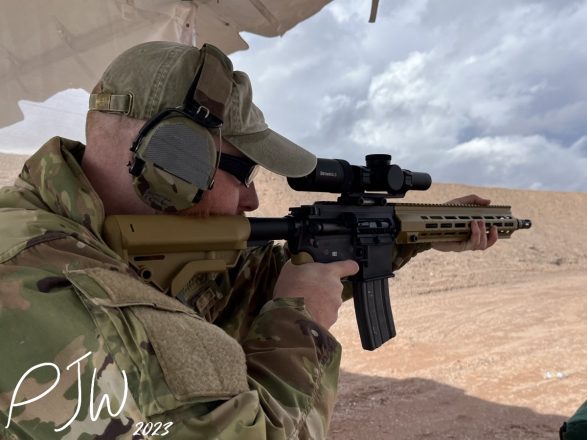 The BRN-4 is a Brownells parts offering. It isn't a complete rifle, at least at this time. Brownells is making parts, like barrels, BCGs, pistons, and more small parts for a 416 build. The rifle we shot had an HK upper receiver, however, Brownells will be making their own uppers soon.
The 416 is a short stroke piston gun, and in my experience, is harsh recoiling. Now, it's just 5.56, so when I say harsh, I mean harsher than a standard, direct impingement AR. However, the BRN-4 was much softer than the other 416s I've shot before. Trigger was a fairly standard milspec, and the BRN-4 upper was on a standard AR lower.
The handguard was the Geissele 416 handguard, but the Remington and HK OEM rails will drop right on.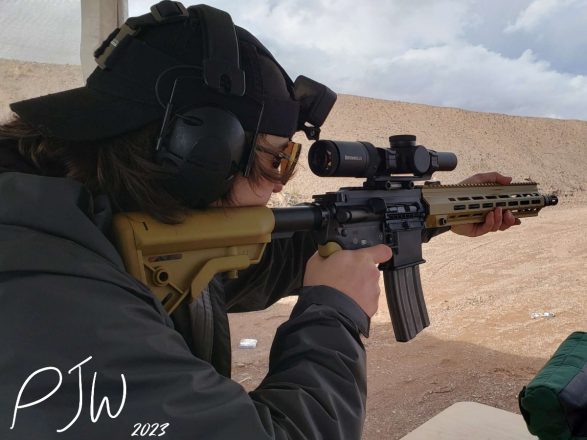 Brownells is offering barrels in 10.4", 14.5", and 16" lengths. They are made by Faxon, specifically for Brownells. I don't know if it was the longer barrel length, or possibly a properly sized gas port, but that recoil was just so much smoother than the HK guns I've shot in the past.
While not specific to the BRN-4, Brownells had a newer in-house LPVO mounted to the gun. It had a very AUG-like reticle, and Dan and I didn't particularly like the optic. I'm not much of an LPVO fan to begin with, however, it didn't sully the enjoyment of shooting the rifle.
Here's our footage of shooting the BRN-4:
Verdict on the BRN-4
Well, either you really like the 416, or you don't. If you are in the former camp, Brownells may be the only way that you'll be able to own one in the US. I enjoyed shooting the BRN-4, however, it's not a gun I would want to personally build. That being said, I'm glad that a US domestic company is working on getting the 416 into folks' hands.