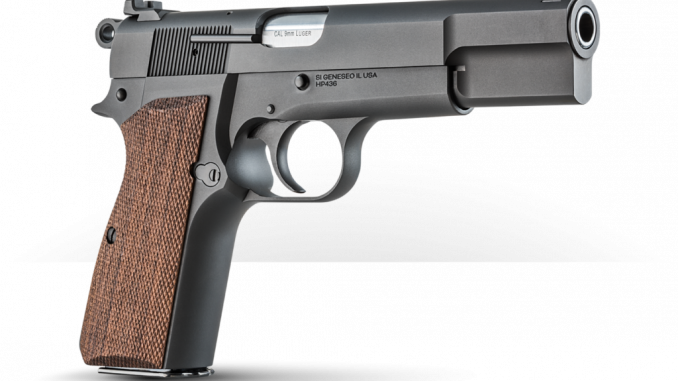 Today Springfield Armory announced their latest pistol, a reintroduction of the legendary Browning Hi Power. Check out the details below or on the Springfield website >>HERE<<
Springfield Armory SA-35 Hi Power
Call it a legend, call it an icon, but whatever you do, don't call it a classic… because we're just getting started.
It's had many names in its century-old history and today, we reimagine this renowned design for modern use. Based on one of the most prolific and popular pistols in small arms history, the Springfield Armory® SA-35 gives today's shooters a modern take on a revered design.
Featuring subtle but significant upgrades to John Moses Browning's original P-35, the 9mm SA-35 captures the appeal of the "wood and steel" era of arms making while offering the upgraded enhancements of today's defensive pistols.
Made in the U.S.A., the SA-35 features rugged forged steel parts for strength and durability, improved ergonomics and enhanced controls, modern sights, an improved feed ramp design, and an increased 15-round capacity. The factory-tuned trigger benefits greatly from the removal of the magazine disconnect found in the original P-35 design allowing for a smooth pull and crisp, clean break.
Call it a legend, call it an icon, but whatever you do, don't call it a classic