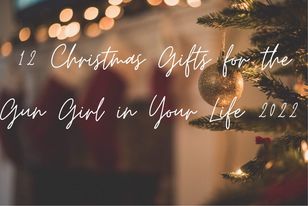 It's Christmas time and no doubt you are trying to find a gift for a gun girl you know. Whether that is your own special lady, your best gun girl friend, or you need a gift for your gun club's White Elephant or Secret Santa exchange, Primer Peak has got you covered with 12 Christmas gifts for the gun girl in your life.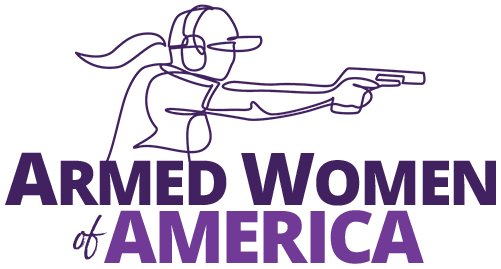 Armed Women of America is another ladies only gun club that "exists to enable women to be their own self-protectors, creating freedom, peace of mind, and confidence in themselves. [Their] vision is that women have the skills, mindset, and training to defend themselves and those in their care." Membership costs $75 for the year, and you can buy AWA branded clothing here.
Training
Everyone needs more firearms training in their life! The gift of knowledge truly is a gift that keeps on giving, so why not give the gun girl in your life some class time. Some favorite classes here among the Primer Peak staff are:
Citizen's Defense Research: The Armed Parent/Guardian
FPF Training: Street Encounters
Agile Training and Consulting: OC Spray/Less Lethal Options AAR
Ammo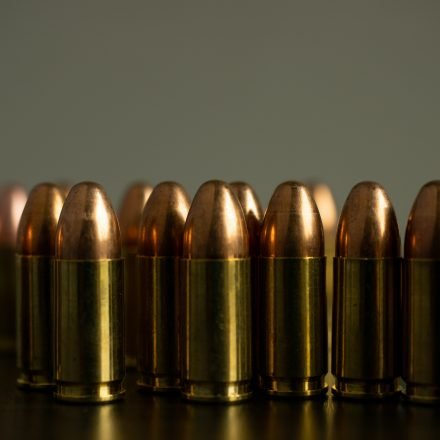 Whether you want to plink at the range, are going to an IDPA match, or are planning on taking some of the above recommended training, your gun girl needs ammo. This is yearly on my husband and I's Christmas wish list, and it is definitely on your gun girl's list too!
A New Gun
Before you take this as your chance to run to the gun shop nearest you, consider what the gun girl in your life needs. The Glock 48 is a popular choice among many women shooters, as is the Walther PDP-F, but Primer Peak editor Dan has outlined how to choose a firearm for the lady in your life.
If your gun girl struggles with concealing AIWB, a Flashbang holster might be the solution. Hiding in a bra, first you flash (clear concealment), then... BANG! Bad guys won't know what's coming for them. Prices range from $59.99-$89.99 depending on style and gun.
Perfect for the gun girl who likes to lounge in leggings, the Phlster Enigma is the safest way to conceal carry without a typical belt and holster. The Enigma sits and operates independently from the waistband. Current cost is $93-$154 whether you chose the Standard Enigma, or the Enigma Express. There are numerous additions and alterations that can be purchased, such as Phlster's Sport Belt for the Enigma and items from Levo Designs like the Papoose and Bumster.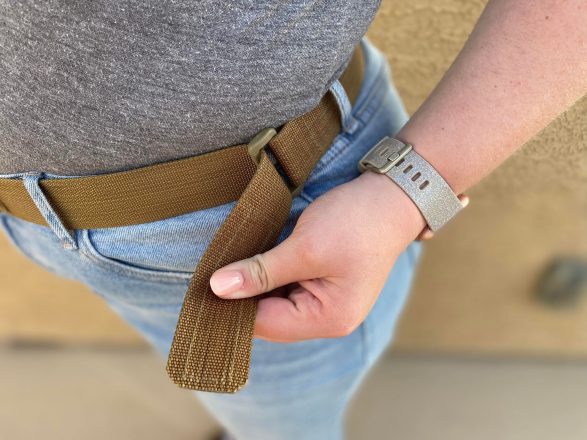 I recently shared my review of the Blue Alpha Belt Low Profile EDC Belt, it's currently one of my favorites for conceal carry. It's not bulky like some gun belts are, and can be easily hidden beneath thinner shirts. It's firm, but not so rigid that it's difficult to move around with my fur babies, or nieces and nephews. Great for the gun girl who prefers to conceal carry in pants with belt loops. Costs about $42.97 and runs sizes 28-48, and comes in colors black, coyote brown, OD green, and wolf gray.
Conceal Carry Purse
Sometimes off body carry is necessary, and you want your gun girl to be able to do it safely. There are many conceal carry purses on the market today, just make sure to find one that has a separate compartment for the firearm. I know I have my eye on the Smith & Wesson Dynamic Crossbody and the Faith. Cameleon Bags has many to choose from, so find one that fits the style of your gun girl!
POM is my go to for OC Spray. They come in a variety of colors so your gun girl can coordinate with her outfits. They also come with a clip that can hold to a pocket, or purse, or with a keychain, so they never forget it at home. OC Spray shows your gun girl that you don't just want her to be protected from a human attacker, but also from neighborhood wildlife as she is out on her hot girl walks. For $12.95 POM would even make for a great stocking stuffer for your loved ones this year.
Up Lula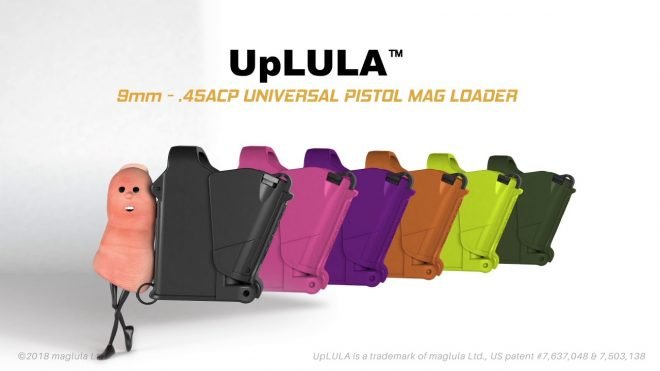 Speeds and simplifies loading magazines, which has been super helpful for this gun girl! During classes when I'm loading lots of magazines, my fingers will hurt and I'll start using our Up Lula. It's also incredibly useful if your gun girl likes to have her nails done. No worry about breaking a nail loading magazines when you have an Up Lula! You can purchase some here. Pick a color your gun girl will love for only $34.95!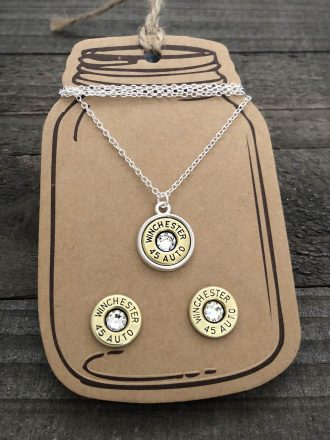 What woman doesn't love getting jewelry for Christmas? The gun girl in your life is sure to love these cute .45 caliber earrings, that are only $20! A great gift for your gun club's White Elephant exchange, your gun group's Secret Santa, or for a special lady in your life.