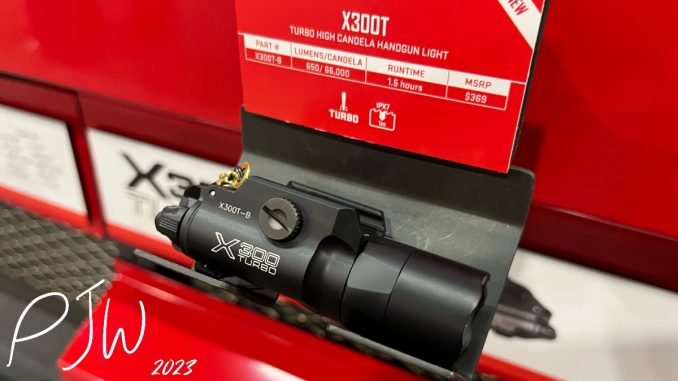 Surefire had a smattering of new things on display for SHOT 2023. However, what caught my eye were the Turbo series lights. While these were announced last year, most models still haven't come to market. What are the offerings?
The Surefire X300-T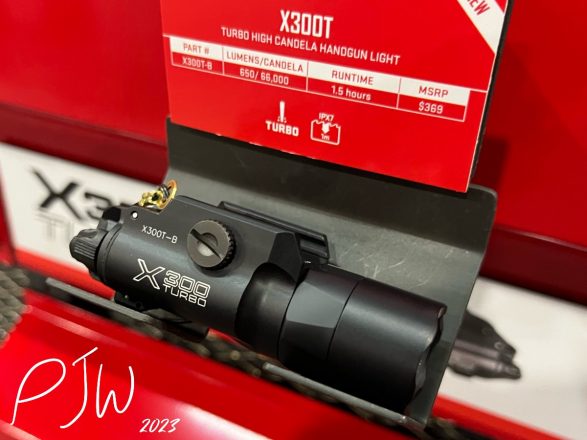 The biggest Surefire release has been the X300T. Surefire took the venerable footprint of the prior X300 models, but upped the candela to a whopping 66,000. The mounting options of either A or B, as the prior models, and the size is the same, so holster compatibility should be the same. I've been able to try out the X300T prior to SHOT, and it is certainly an improvement. Battery life is 1.5 hours, powered by two CR123As. A few of these are certainly in my future! MSRP is $369, but street price is closer to $340.
The Surefire EDC2-DFT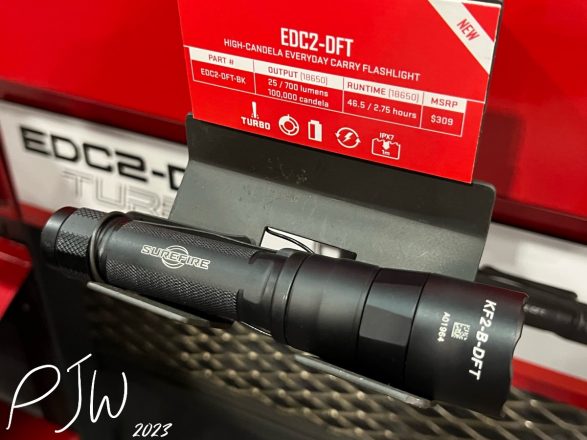 An update to my favorite handheld light, the EDC2-DFT is the next evolution of the Surefire EDC line. The new output is again, massive, with 100,000 candela advertised on high mode, at 700 lumens. Low mode is still a feature, with 700 candela at 25 lumens. The EDC2-DFT is powered by an 18650 battery, and has a runtime of 2.75 hours on high mode, and 46.5 on low. Runtime and output are diminished with 123As (600 lumens/90K candela), but with the 18650 output, I'd be carrying with one of those.
The EDC2-DFT is larger than the older EDCL2-T, with an overall thicker profile. The "gas pedal" tailcap has been replaced by a traditional clicky cap too. However, I was told by a Surefire representative that Surefire Scout tailcaps would fit on this new light. I look forward to testing one out! MSRP is $309, and these should be launching in a few months.
The Surefire M640DFT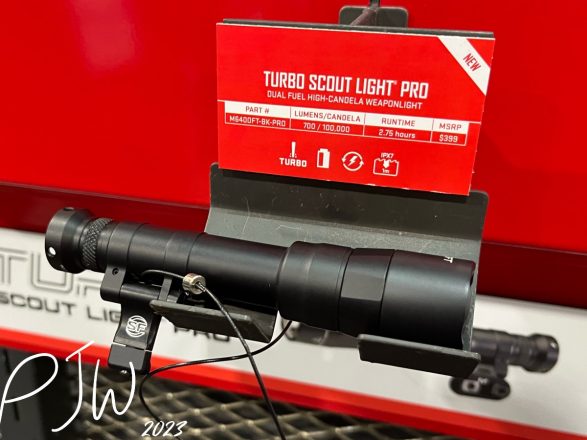 The final Surefire light that I checked out was the new M640DFT. This is the newest iteration of the Scout light, and has the same output as the aforementioned EDC2-DFT. 700 lumens and 100,000 candela will be awesome on a rifle, along with nearly 3 hours of runtime. The M640DFT uses either an 18650, or two 123As, albeit with less output (600 lumens/90K candela). Needless to say, this and the X300T are very much just the next upgrade of the previous generation of Surefire lights.
Overall, the Turbos seem like winners to me. Updating tried and true designs with better output is something I dig.